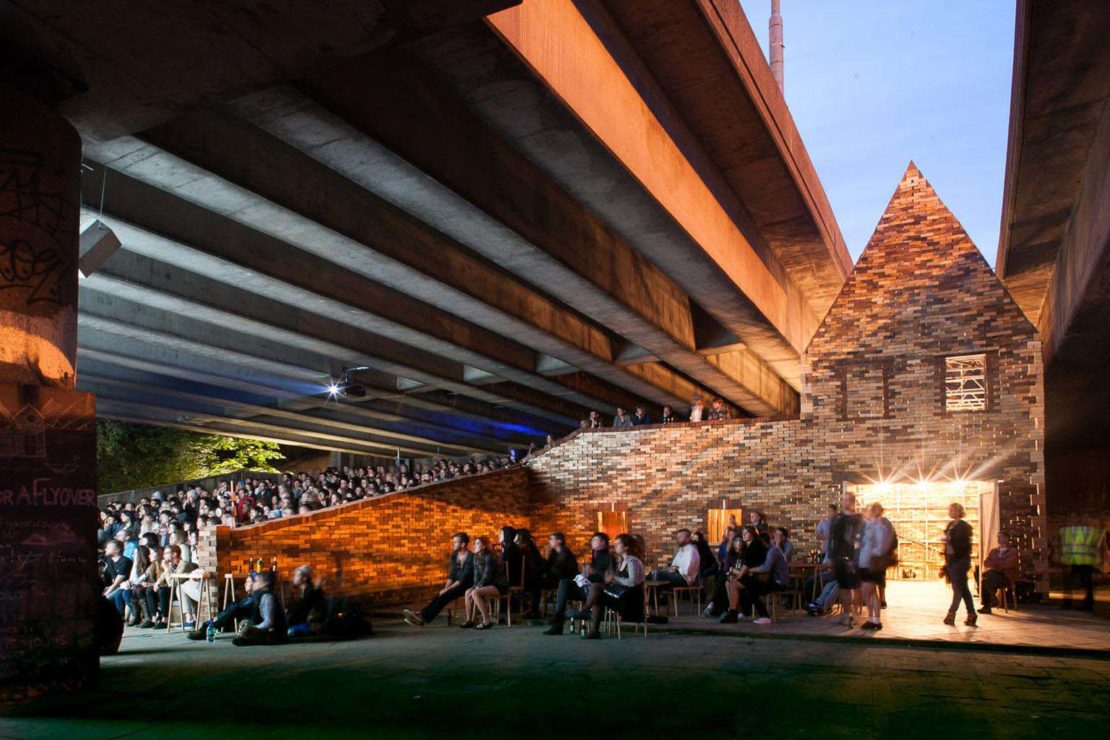 Reassemble and make it new
Short
Since forming in 2010, London architecture collective Assemble have explored the many ways we can breathe new life into unused buildings and neglected urban space.
For their first project, the group transformed a derelict petrol station into a cinema – the Cineroleum – and with it demonstrated the potential for reclaiming some of the UK's 4,000 defunct petrol stations. The following summer, they revamped the underbelly of the A12 flyover by Hackney Wick in east London into a cafe and events space (pictured above).
At the end of its nine-week life, the materials were reused just down the way along the canal: "The timber bricks were made into planters for the playground of a local primary school," says Alice Edgerley, a founding member of Assemble.
While making the best of otherwise wasted spaces, they also strive to make use of otherwise scrap material, says Edgerley.
"It's an ambition of ours to be resourceful, and to look at materials which might not usually be considered useful." She nods to a performance space built on a Dalston demolition site, constructed almost entirely from its rubble – its walls rendered in 'rubbledash'.
Their latest work, a prototype for affordable workspaces in the Olympic Park, is a contribution to London's colossal reuse challenge – that of the Olympic legacy infrastructure. The Yardhouse, like most of their work, is itself recyclable and, in a sense, continuous. "The whole thing can be dismantled and built again," says Edgerley.
---
Folly for a Flyover
In 2011, Assemble installed a cinema, cafe and performance space (pictured above) in the undercroft-like expanse beneath the A12 dual carriageway by the bank of the canal in Hackney Wick, with a volunteer-built edifice protruding up between the east- and westbound traffic above. Owing to its success, the London Legacy Development Corporation (LLDC) invested in making it a permanent fixture at the site.
---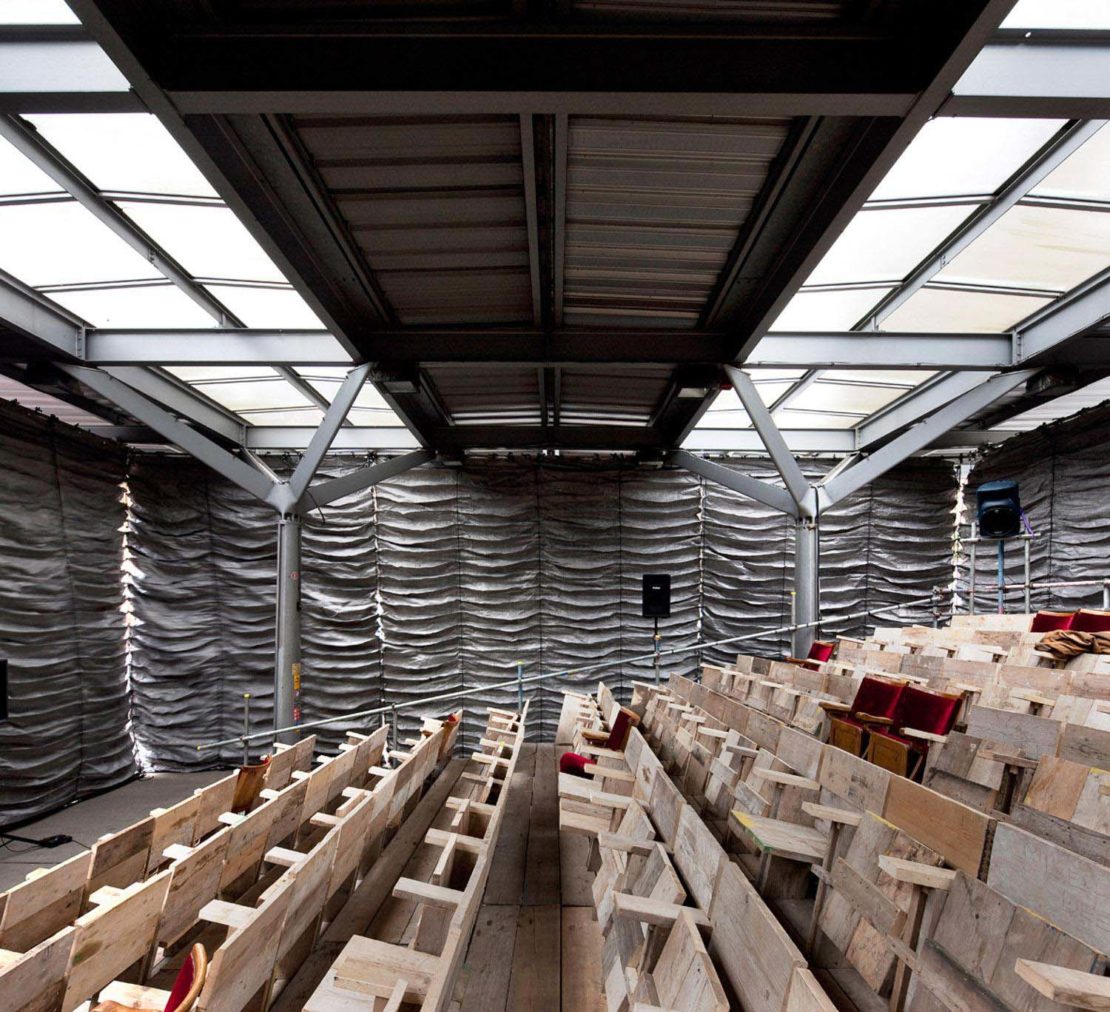 The Cineroleum
Assemble's first project in July 2010 transformed a defunct petrol station on Clerkenwell Road into a pop-up cinema. Few new materials were used, making the most of existing space and structure. When they haven't reused, they've found new uses for existing materials: the curtains were made from Tyvek, a roofing underlay usually hidden in building rafters.
---


OTO Projects, Cafe Oto
In 2013, in association with the Barbican, Assemble built a performance space in Dalston for experimental music venue Cafe Oto. Gathering and bagging the earth, gravel and building rubble on site, they transformed waste material into building blocks for the walls for next to nothing, finishing the walls with what they called 'rubbledash' and topping it with a timber roof. All the materials can be reused: "It can be knocked down and go back to the state it was in," says Edgerley.

---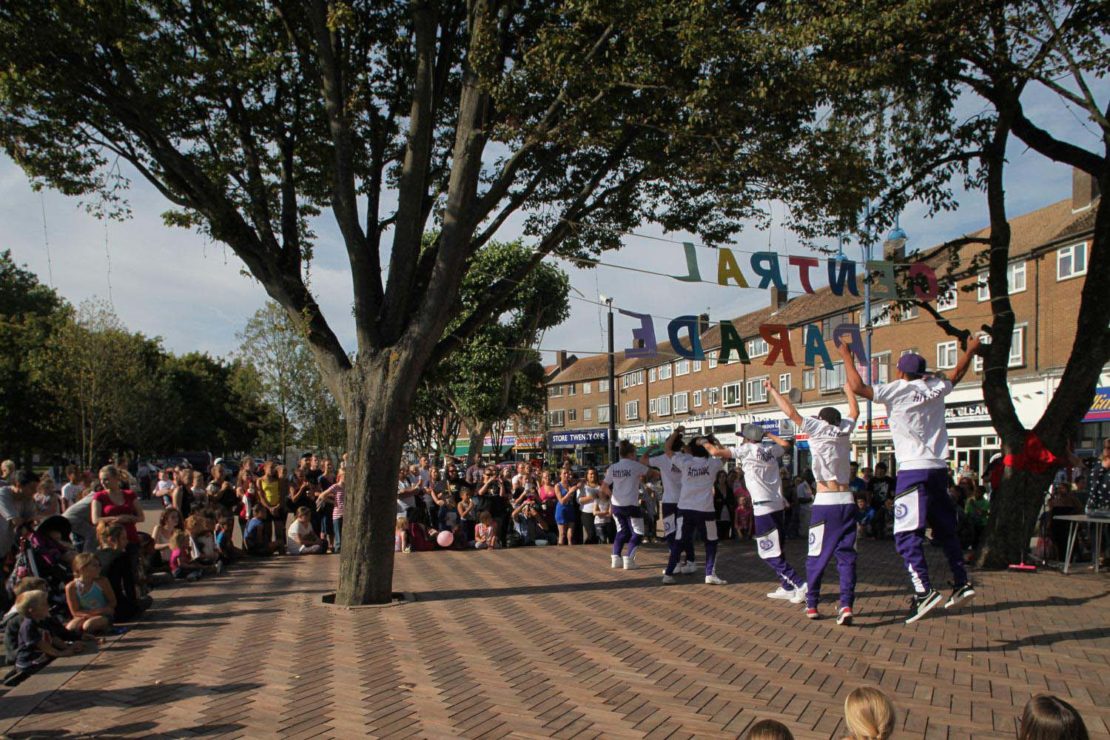 Baltic Street Adventure Playground
In July 2014 the group helped build an adventure playground from and on a derelict coal site in Dalmarnock, Glasgow. Aiming to meet the need for play areas in an urban environment of relative scarcity, junk materials were transformed into new playground structures.
The Yardhouse, a prototype outside Assemble's Stratford offices, is a pilot for new affordable workspaces in the Olympic Park, currently housing studio space for 12 artists.