Electronic music: a blueprint
Short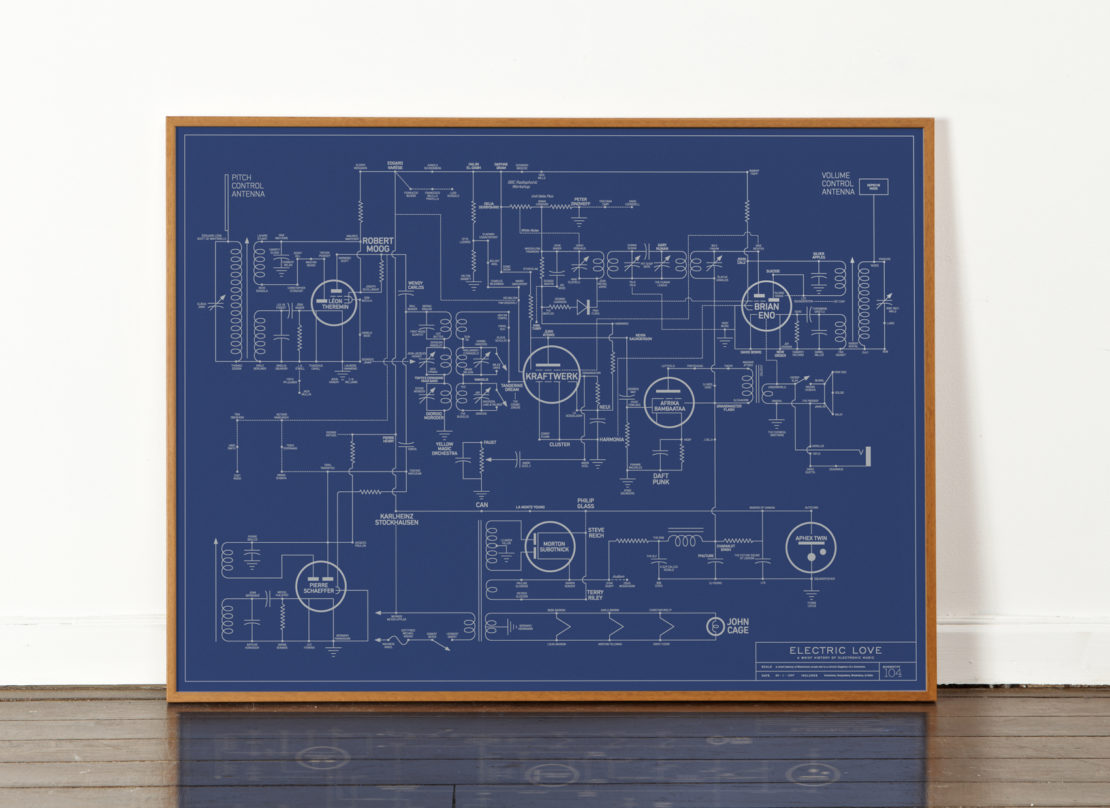 From Manchester design studio Dorothy, a history of electronic music mapped on to the circuit board of a theremin.
Our Electric Love Blueprint celebrates over 200 inventors, innovators, artists, composers and musicians who (in our opinion) have been pivotal to the evolution of electronic music from the invention of the earliest known sound recording device in 1857 to the present day.
The map traces the genesis of the genre to 1857 and the invention of the phonautograph, and, soon after, the theremin – perhaps the first true electronic musical instrument, and the one that would inspire Robert Moog with the possibilities of electronic sound.
The map includes electronic music pioneers including Léon Theremin and Moog themselves, as well as John Cage, Brain Eno, Kraftwerk and Aphex Twin.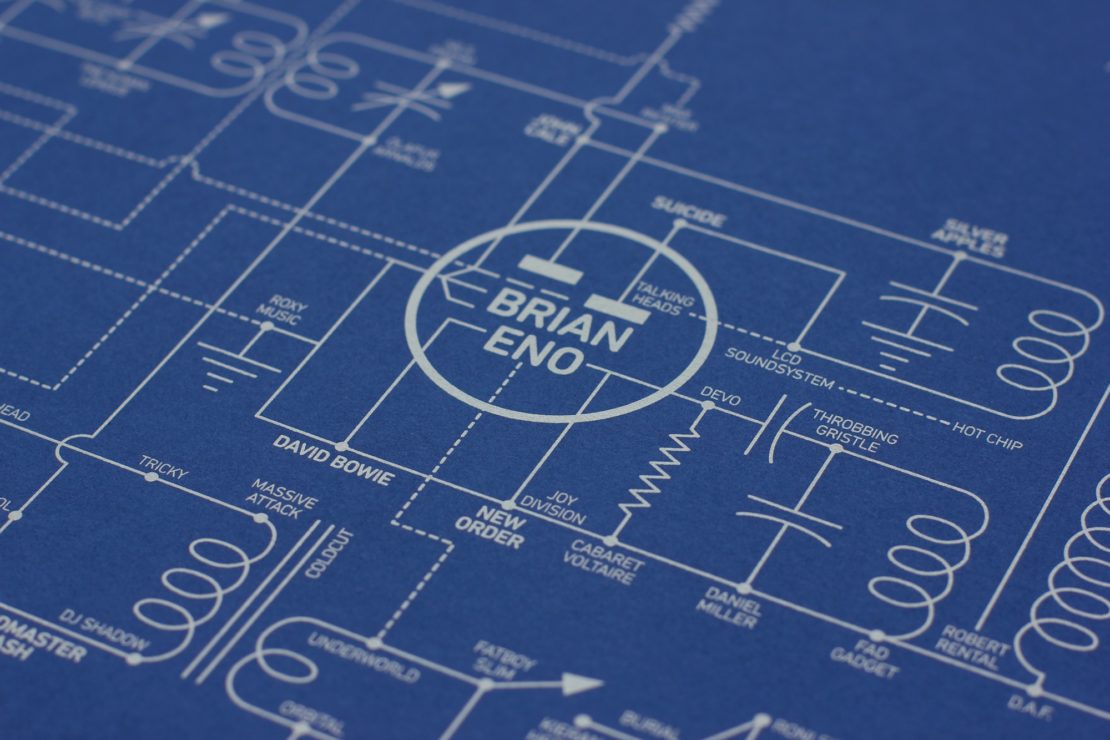 "The style of the diagram is based on instructions of how to build a theremin," explains Dorothy's James Quail, who designed the print. "We took our inspiration from instructions from the mid-50s, but altered and stylised them to construct a structure which we can then use to connect related artists."
The print shows loose connections between artists, composers or inventors who share a link in style, instrument or influence. "The diagram has an area devoted to inventors which then spills out into artists who use their inventions, such as Robert Moog being connected to Wendy Carlos." Key record labels are name-checked, too.