It is a typical French primary school scene. The walls are adorned with posters – Know Your Alphabet, Times Tables Made Easy – and the chalkboard has a large clock drawn on it. Books, colouring equipment and learning aids are scattered around. But the room is full of adult Afghan men, refugees from the so-called Calais jungle; the school a makeshift single classroom, housed in a tent of tarpaulin and chipboard.
We are at Jungle Books: a school, library and space for children in the camp. Having separated from their families, fled forced conscription and war, travelled thousands of miles and crossed dangerous seas, the men now find themselves sitting in a tight semi-circle learning the English verb 'to go'. The jungle is a haunted place, but this is a moment of escape, and everyone has seemingly forgotten where they were.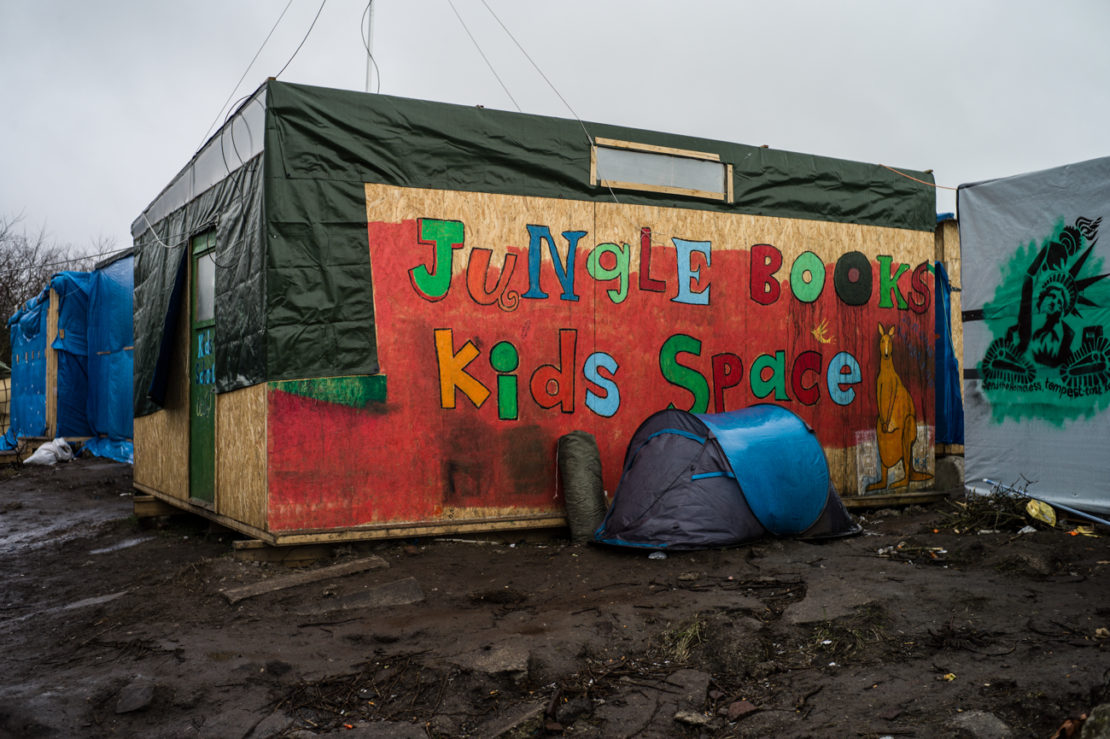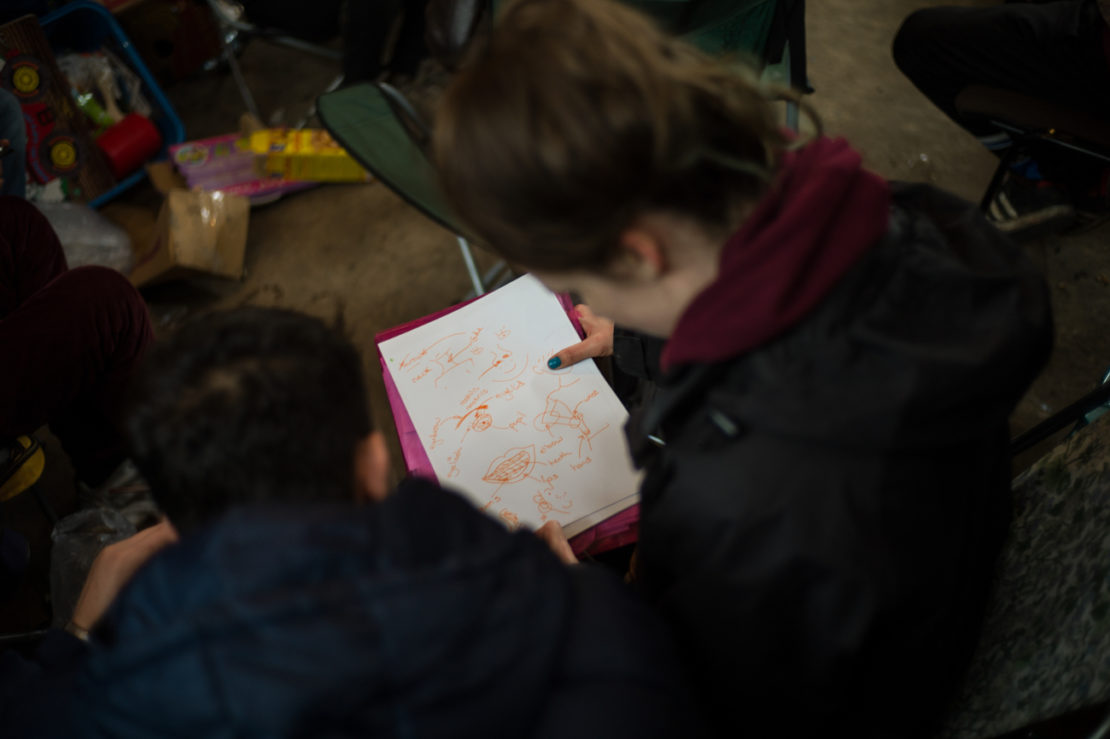 The task of learning a new language at the age of 40 is a hard one, but as Abdul, one of the students here, says, when you've fled bombs and bullets in Afghanistan, when you've sold your house to finance crossing a dangerous sea with a blow-up pool toy for a life jacket, you'll realise "you have the courage to do anything."
The students here help each other. Those who are more fluent act as translators, bridging the gap between teachers who can only speak English and students who can't. The task of learning how to ask for the time in English becomes a group-learning exercise.
During this hour, refugees are not burdened by the everyday stresses and strains of being homeless and penniless. They have a space to be themselves and learn what they want – in northern Europe's biggest refugee camp, education is providing the real refuge.
How do you create a proper schooling system in a place dependent on food aid? "It's easier than you think," one of the volunteers, Fergal, says. "You have the best starting point: a populace that wants to learn, to learn lots, and to learn now… the rest is just pens and paper."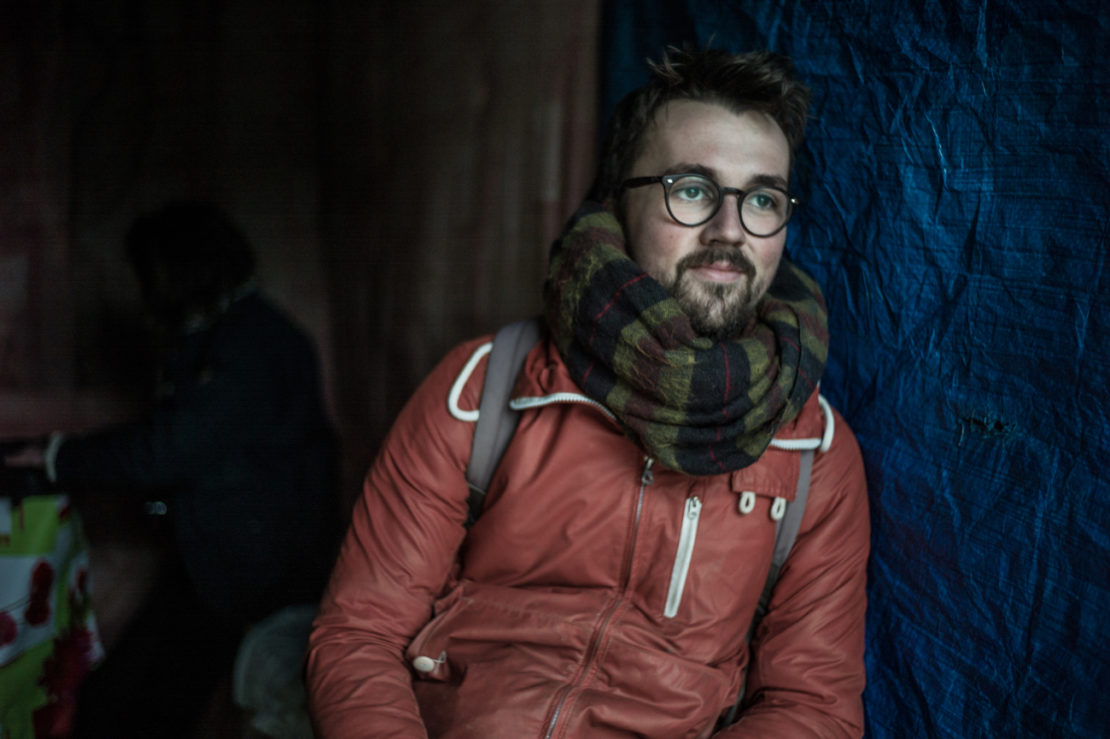 At the next lesson of the day, an open, English conversational class, Naqib – a 27-year-old pharmacist from Kabul – speaks. He fled Afghanistan in fear for his life and in just three months learned to speak fluent English. He's now the head librarian at Jungle Books. "I have learned a lot in three months," he says, "but I always want to learn more. Once you stop learning there is no point, if you continue to learn you can change everything."
Ruth, a volunteer from England, describes her role. "As a teacher it's like nothing I've experienced before: you are constantly on your toes, people can stand up and leave at any point, it's up to you to keep the lesson relevant… there's no exam, no qualification at the end, everyone here is learning what they need to learn to survive. They are the most engaged pupils I've taught."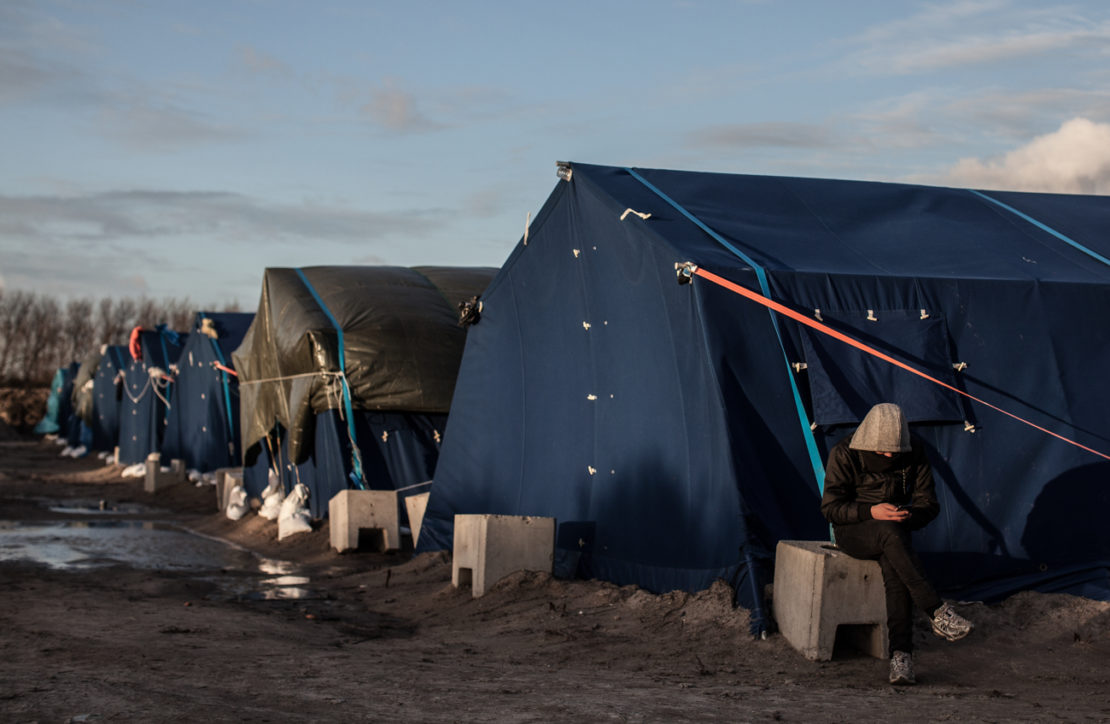 Maybe there is a movement rising from the mud. Cataclysm has forced many into a situation of extreme poverty, and education offers an escape from that, a clear path in a new direction. A verb, a clock face, pictures of body parts and fruit and veg allow migrants to break free from their circumstances and, albeit just for a few hours a day, forget their predicament.
As Naqib puts it: "Never stop learning, when you stop learning you stop thinking, you stop experiencing and you stop feeling."