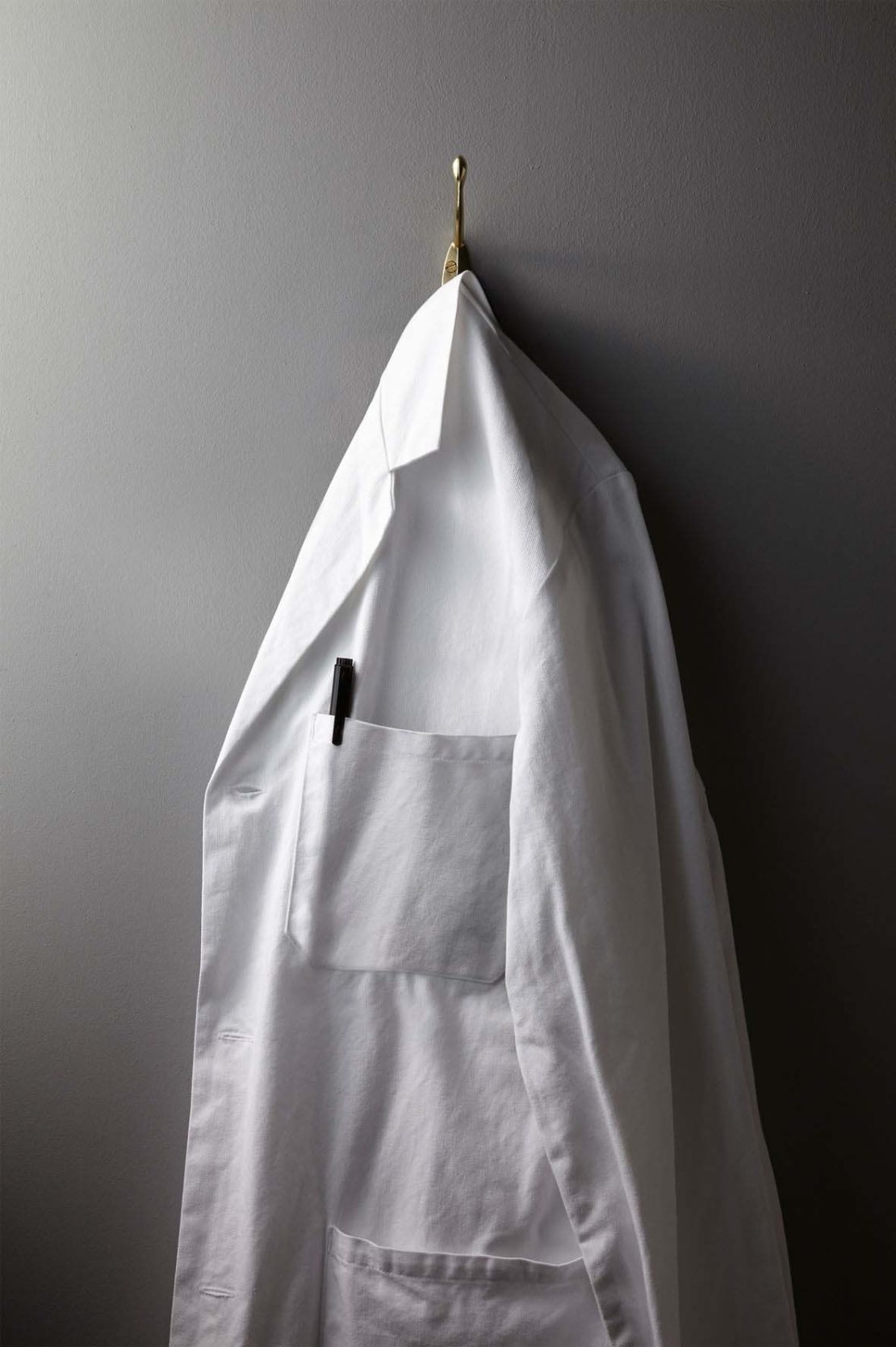 In praise of the white coat
Short
The difference between an innovator and a fixer? It's all in the costume.
When a group of British children were asked to draw an engineer as part of a study, they sketched a man in overalls with a toolbox. Their German counterparts crafted a man in a white lab coat carrying a clipboard. That's an indication of the value set in each culture on developing the new, as opposed to stoking the old – on hypothesising versus replacing the broken bits and carrying on as before.

It was during the 19th century that laboratory coats became regulation white – while most likely a practical decision, they also became a powerful symbol of hope and progress, optimism and newness.
Not only that, there's something about them that speaks of professionalism and teamwork – if you're in whites, you're one of the pack. At fashion label Maison Martin Margiela, every single employee wears a white coat, after the founder's wish to remain anonymous despite immense commercial success and to share the acclaim with his design studio. Those workman's jackets are distinctively chic though, with a wrap-front and side-ties – and no one beyond the atelier's inner workings is allowed one. They are not for sale.
It remains to be seen, with the appointment of showman John Galliano to the head role at the fashion house in January, how this measured collectivity will sit with the new regime.
In fact, when Galliano was dropped from his previous job at Dior, the curtain fell on his final collection in Paris not with his signature flamboyant bow (previously taken in pirate guise, or a strongman suit), but with a line-up of white-coated petits mains – a tribute to those who had painstakingly sewed and cut, and on whose shoulders the label will always rest even as chief designers come and go.
This is what the lab coat stands for: quiet reliability, strength in numbers and a certain faith in them too. Ideas unbounded and a blank slate to inspire thoughts. And most importantly, plenty of pockets in which to keep them.