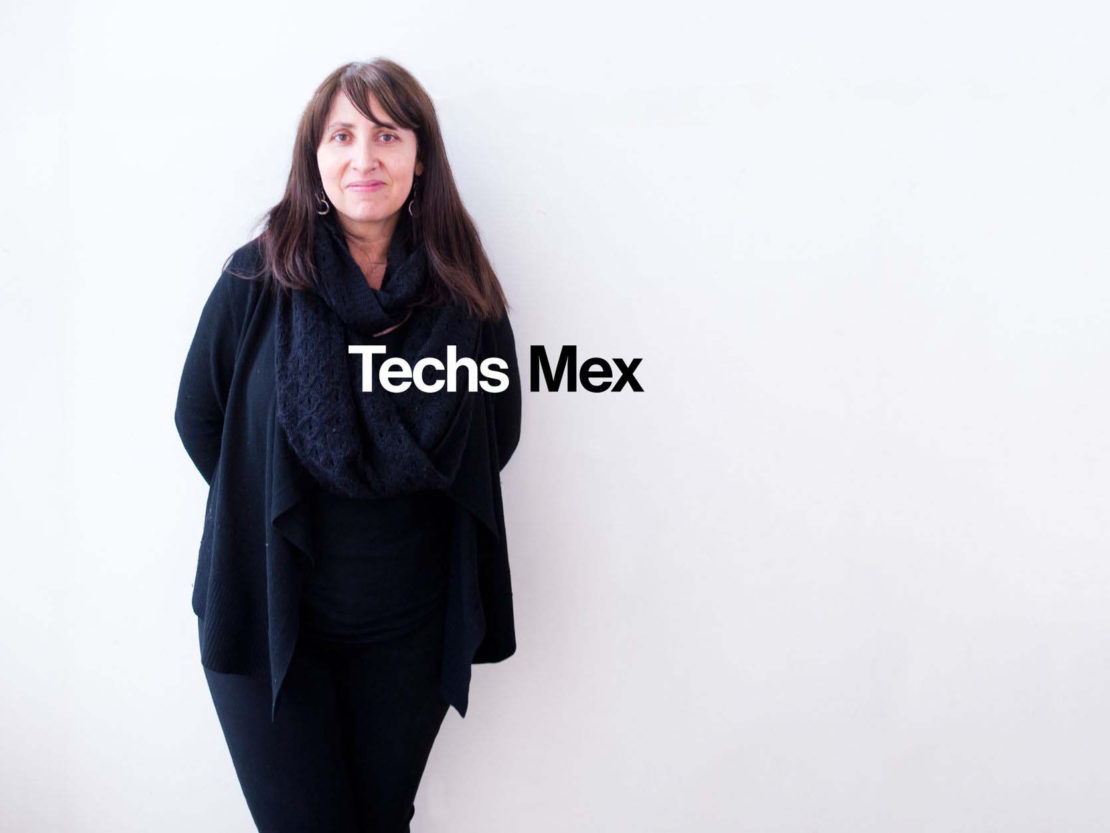 Long
The big picture
On a recent Monday morning, at the corner table in a cafe called Duo in the fashionable Condesa neighbourhood of Mexico City, five people convened for a breakfast meeting. Mostly in their twenties and early thirties, the five were dressed in the sort of functional but trendy clothing found in Uniqlo, Muji or Zara. Each looked like they would be at home at a downtown cafe in any cosmopolitan city in the world. Indeed, you could say the same thing about nearly all of Duo's pale-skinned patrons; the only people there that a foreigner would easily identify as Mexican were the waiters and the kitchen staff.
The five are members of Mexico City's Laboratorio para la Ciudad (Laboratory for the City), an innovation lab founded by Mayor Miguel Ángel Mancera soon after he assumed office in December 2012. While innovation labs have sprung up around much of the developed world in the last few years, the Laboratory for the City is the first of its kind in Latin America. Over espresso, croissants and sandwiches, the lab members brainstormed about strategy for other parts of Latin America.
The meeting was convened because the lab had been approached by governments and organisations in cities such as São Paolo, Buenos Aires, and Montevideo, as well as the entire country of Chile, and Miraflores, one of the wealthiest neighbourhoods in Lima, Peru. All these locations asked for advice about establishing their own innovation labs or to collaborate with the Mexican lab on specific projects. Among the ideas bandied about was whether or not the lab should share the code of its website. Should they host a symposium about innovation labs for people from all over Latin America? Could they get funding for it from the World Bank? Would it be helpful to write a manual about starting an innovation lab? Should they establish alliances with other cities?
Amid all the breathless propositions and after the second cup of coffee, the lab's director, Gabriella Gómez-Mont, reminded her four staff members of a crucial point: "We are in the middle of our own apprenticeship."
Indeed. Despite the mostly gushing articles about the Laboratory for the City that have appeared in international media such as Monocle, Wired, and Forbes, it might be a bit premature for it to offer advice. Despite the fact that some of the staff members seem to work 24 hours a day, the lab is only in its infancy, at least in terms of tangible results.
Words
"Innovation labs can generate good ideas for change on a civic scale," says Nate Berg, who writes about cities for such publications as City Lab, Architects and Next City." But the implementation is sometimes put off."
The Laboratory for the City has only been up and running for a year and a half, so perhaps it's too early to expect many results. Still, the language in its promotional literature – and indeed that spoken by its staff – can be frustratingly vague in terms of what it is trying to accomplish.
"We are very interested in the possibilities of tech as a social amplifier. But we are not a digital department," says Gabriella Gómez-Mont. "We are an experimental area and creative thinktank and tech is just one of our many tools. Our real work lies in bringing in different perspectives and methodologies, exploring other means and ways forward, engaging other types of disciplines and people into the fascinating realm of city-making.
"We believe there are fascinating possibilities in creating spaces for experimentation within government, as well as making its dividing walls more porous. Through several projects and experimenting with different methodologies, we are prototyping what it means to add a temporal yet intensive 'layer' of citizen participation to government, break inward-looking orientation subconsciously generated by the way that most governments structure themselves, and even embedding up to nine months' different profiles within different city departments, with our Code for Mexico City and Open Office programmes, for example."
Got that? Gómez-Mont goes on to mention working around "innovative verticals" lacking in the current administration, "breaking silos," "restructuring working groups" and a "physical connection" between the government, "change agents and creative minds."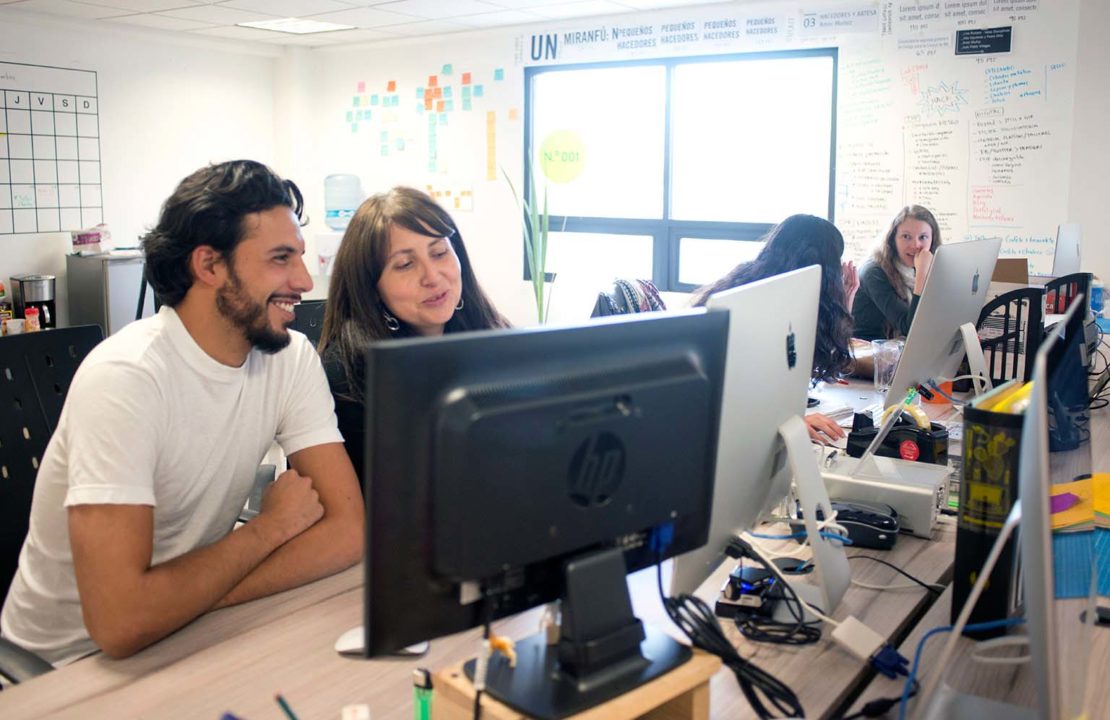 Deeds
If the language is opaque, it is crystal clear that the lab's staff is well-meaning, hardworking and enthusiastic. The lab has managed to produce some concrete results in a short period of time. For example, it has created several apps, such as one called Traxi, which will be live at the end of January next year. With Traxi, anyone with a smartphone can type in a taxi's licence number before getting in, to find out whether it's one of Mexico City's established fleet of 133,000 taxis; or just one of thousands of other pirate cabs, which look exactly like the genuine ones. Most pirate cabs are driven by honest people trying to make a living, but some are the driven by criminals who sometimes rob, rape or kidnap their passengers. As a result, the Traxi app is equipped with a panic button.
Still, Traxi inspires as many questions as answers.

According to the website Latin Post, only about a quarter of Mexicans actually have a smartphone, and an article published in City Lab noted that only about 20 per cent of the population of Mexico City rides in taxis at all. The usefulness of the panic button is also questionable, as all it does is send a message to a designated email address. Furthermore, if the city's pirate cabs pose a crime problem, shouldn't the government try to solve it and protect its citizens, rather than rely on people downloading an app developed by a thinktank?
The Laboratory for the City has programmes called Code for Mexico City and the HackDF Data Festival. Additionally, hundreds of programmers, most of them baby-faced, were invited to come up with apps or improvements to local government websites, in the hope of establishing systems to make them more user-friendly. The participants study the sites of various government ministries and make suggestions.
Miguel Moran, the 29-year-old programmer who won a lab competition to work for the government and develop his Traxi app, says that the process had its complications. The director of information for Transit and Highways wanted to co-opt Moran's project as his own, and when Moran refused, he simply withheld the necessary information for Moran to complete the project – for seven of the 10 months he was contracted to work on the app. "He kept telling me that he had no time, that he was unavailable to get me the information, that they were working on it, that he didn't have anyone available to help me," says Moran, citing textbook examples of Mexican bureaucratic stonewalling. Finally, the information was released and Moran could complete the project.
On the other hand, this individual was the only one who got in Moran's way. Most of the government people he dealt with were helpful and more than willing to share what information they had.
In conjunction with the city government's Instituto de la Juventud del Distrito Federal (Federal District Youth Institute), the lab is also generating a project to involve and generate ideas from young people in Milpa Alta, one of Mexico City's most impoverished and remote districts.
The lab has used public spaces for art exhibitions; as sites for talks about the city's history; and for forums to raise citizens' consciousness about the importance of walking (a tall order as, according to the most recent study, it takes a Mexico City resident an average of one hour and 17 minutes to get from one place to another, mostly using public transport). There are ambitious plans for a "maker faire", for which one event has already been held, and for an "open government" programme to get under way in 2015.
The Laboratory for the City also hosts events on the roof of the downtown government building where it has its offices. Guest speakers have included Kickstarter founder Perry Chen, Bryan Boyer of the Helsinki Design Lab and Skylar Tibbits of MIT's Self-Assembly Lab. These events have been attended by as few as a handful of people, and as many as 100. Larger groups – up to 1,000 – have been hosted by the lab in other venues.
However, there are about 22 million in the greater Mexico City metropolitan area, which includes the Federal District (about 8 million people in 16 boroughs, or delegaciones); with the remaining 14 million in 40 municipalities in Mexico State, and one municipality in the state of Hidalgo. It will take more than apps, conferences and a youth outreach programme to reach most of them.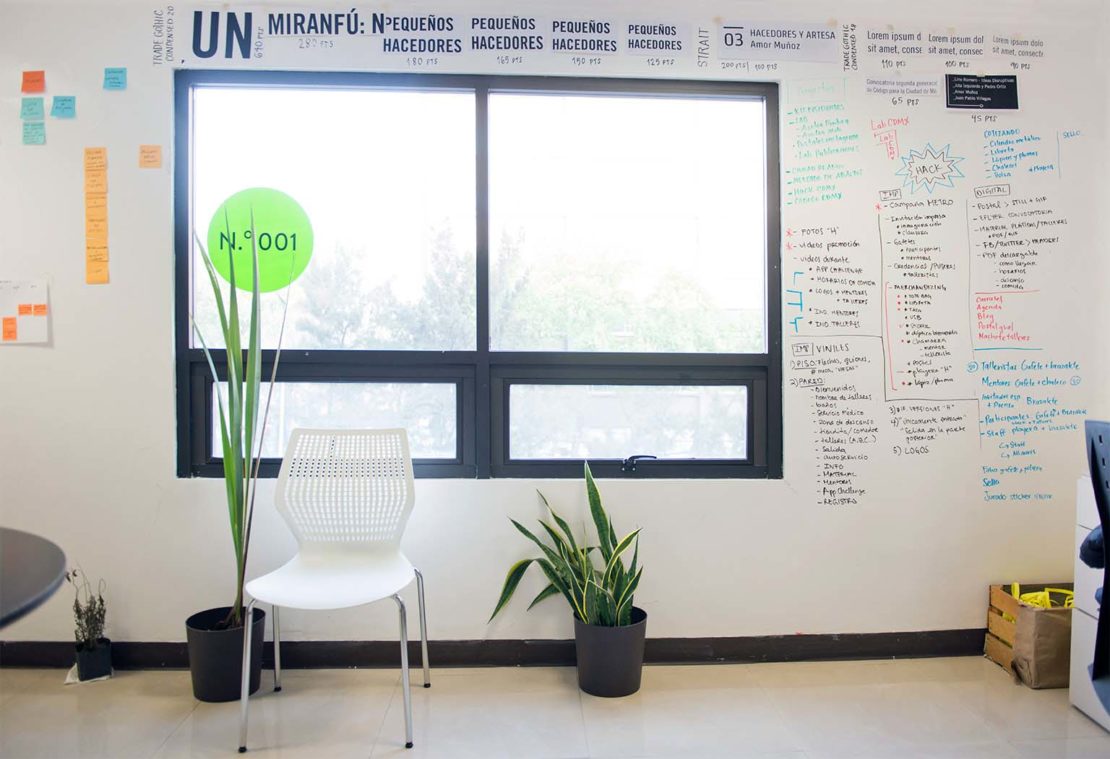 The boss
"My previous relationship to government was to vote [in the presidential elections] every six years," says Gabriella Gómez-Mont, who tends to dress in shades of grey and whose gunmetal blue nail polish matches a tiny stud in her nose. She says she was so accustomed to working for herself that when Mayor Mancera invited her to start the project, she asked that he give it government funding, but that it be separate from his regime. The mayor suggested that she would have greater leverage within the administration, so for the past two years she's been a municipal bureaucrat. The job has so consumed her that she now refers to everything that happened before the beginning of 2013 as "my former life".
"Since I have been in government, I have realised that many of the stereotypes about it are completely, absolutely true," says Gómez-Mont. (In addition to the daunting bureaucracy, the most obvious evils of Mexican government are authoritarianism, corruption, arrogance – and even violence – towards its citizens.)" But now that I am involved in it, I also have a more nuanced picture. Citizens have a naive view of city and government processes." She laments that there are so many layers it becomes overwhelmingly complex. "There's the political layer, the layer of transparency, the layer of accountability."
There is also a very difficult budget layer. Although the Federal District (the capital of the country and its centre of power) generates the lion's share of the taxes collected in Mexico, it doesn't get a corresponding share of the Federal budget and relies on Federal largesse for much of its own operational funding. The lab had a budget of zero in 2013; Gómez-Mont worked for free. In 2014, it operated on somewhere between $300,000 and $400,000 US, in addition to the salaries of its young staff (made up, according to its promotional literature, of architects, technologists, editors, art historians, political scientists, journalists, urban planners, filmmakers, sociologists, designers and urban psychologists).
"For the last 12 years, we have had a liberal government with a leftist orientation," says Gómez-Mont. "With nothing like the social pressure that went on in New York, legislation for gay marriage was passed here long before it was passed over there. Mexico City can be a progressive space." Among other initiatives and legislation passed in the Federal District, she points to first-trimester abortion laws, a shared bicycle programme, and bike lanes in many city streets. Passive euthanasia – the decision to stop taking medication by a terminally ill patient – is also legal in Mexico City. There are pensions for the aged and single mothers, and programmes to help poor families buy school supplies. All these initiatives were introduced by Mancera's predecessors, Marcelo Ebrard and Andrés Manuel López Obrador, and have been maintained or expanded by Mancera.
Gómez-Mont is something of a whirling dervish: we conducted our interview in fits and starts between meetings during the days before, and via email right after, she went to Berlin to compete in the Audi Urban Future Initiative Awards. At 40, she has already had more experiences and careers than many have in a lifetime. The daughter of a financial advisor and a chef, she has been a documentary filmmaker, a TED senior fellow and a TED City 2.0 prizewinner, an Institute for the Future Fellow and a Yale World Fellow. She has received grants from Fabrica in Italy, the Prince Claus Foundation in Holland and IMCINE in Mexico. She was recently chosen as a World Cities Summit Young Leader. She has been a journalist and was the founder of Tóxico Cultura, a thinktank she has described as a "cultural salon and arts incubator".
Working for the government has been not only a challenge but a revelation. "I have been surprised and humbled to find many hardworking and passionate people who truly believe in positively impacting the city they work for. People who willingly subject themselves to public scrutiny while giving it their best shot, while dealing with some of humanity's most complex issues to boot."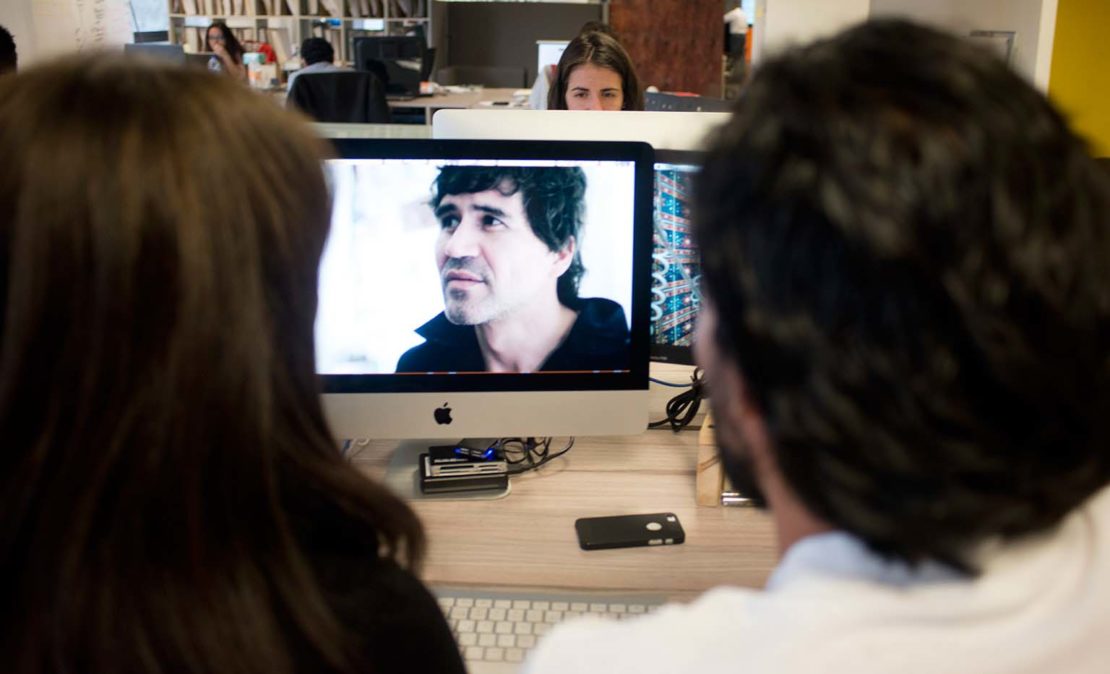 How Mexico City works – or doesn't
Innovation labs cannot function in sociopolitical or economic vacuums. Those which attract most comment are located in cities like Copenhagen, Helsinki and Boston, whose populations are tiny compared to Mexico City, as well as being culturally and ethnically homogeneous (particularly in the Scandinavian cases), and mostly middle-class.
The Mexico City government makes much of the city being the eighth largest urban economy in the world. But many would say that shame rather than pride is in order considering how that wealth is distributed. About half the city's residents live on, around or below the poverty line. Approximately half the city's working population toils in the informal economy: parking cars, cleaning houses, packing groceries, but principally selling things on the street. They survive from day to day. The past few years have seen a boom in employment agencies like Manpower, which get fat contracts from private industry and government to supply workers, but tend to pay their people only the minimum wage – about $5 US per day – with no benefits.
Much has been made of a "new Mexican middle class" by the World Bank and conservative thinktanks such as the Woodrow Wilson Center in Washington DC. What is astonishing about their conclusions is that, as per the Wilson Center's 2010 study Mexico: A Middle Class Society, they define this class by culture, world view and aspiration, without setting any economic parameters. From a street-level perspective, even if the middle class in Mexico City does not struggle to survive day by day, it finds living month to month very challenging.
Meanwhile, according to a recent Forbes article, Mexico's elite upper class is comprised of a mere 1.7 per cent of the country's population.
Mexico City is plagued with problems of electricity and water distribution: in some of the city's poorest districts, citizens are without running water for much of the year, and need to have it trucked in. Public (state) schools are a mess, and crime, drugs and violence are rampant. Indeed, being a criminal in Mexico City is a pretty sure thing. It is estimated that if you commit a crime there, your chance of being caught and convicted is between one and two per cent.
The boss's boss
Since Gómez-Mont's boss, Miguel Ángel Mancera, was elected in 2012 (on the leftist party ticket, though he is not a member), his approval percentage ratings have hovered in the low 30s. He made some crucial mistakes in his first two years in office, particularly in public transport – a hot button in Mexico City. According to the IBM Global Commuter Pain Study, Mexico City is the most painful city in the world for commuters.
In early 2014, Mancera raised the price of a ticket for the Mexico City metro – always heavily subsidised by the government – from three pesos to five per ride. This represents over a third of a US dollar (one-fifteenth of the $5-a-day minimum wage), making it the most expensive metro in the world,according to a study by the Organisation for Cooperation and Economic Development.
Just before he left office, Marcelo Ebrard, Mancera's predecessor, inaugurated Línea 12, the city's twelfth metro route, linking in a long east-west swath of the city's southern zone. But it was soon plagued by structural and engineering problems and Mancera shut most of it down. This was widely perceived as a move to crush Ebrard's hopes of running for president in 2018. The victims of this maneouvre, of course, are the metro-using poor in the south of the city.
Mancera has also attempted to rid the metro of vagoneroswho go from car to car on the trains selling CDs, DVDs, books, reading glasses and assorted souvenirs. The government announced that it would set up programmes to reintegrate thevagoneros into other jobs, but those I spoke to told me they had not been included in any such plans.
"This highlights the difference between innovation projects in the developed world and in the developing world," says Colin Marshall, who writes about cities and hosts the podcast Notebook on Cities and Culture. "Strategies that might work in the developed world could take a big chunk out of the economy in a developing city."
Considering the technical innovation that the Lab is supposed to inspire, Francisco Goldman, author of The Interior Circuit: A Mexico City Chronicle, asks, "If Mancera is such a technocrat, why doesn't he fix Línea 12?"
The future of the lab – and the city
This is a particularly tricky time to be working for the government in Mexico. Last September, 43 male students went missing in Iguala, a city in the state of Guerrero. They were most probably tortured and murdered. Since that event massive protests have rocked all the major cities in Mexico and continue on an almost daily basis in Mexico City. Many have accused Mayor Mancera of being a dupe for the PRI, the ruling political party.
Gómez-Mont does not believe she has made a deal with the devil by going to work for the city. "How much possibility is there to create change if one does not engage with the places one wishes to transform?" she asks. "A quick survey of many important social movements that have had a huge impact speaks to this issue, like the joint strategies between President Johnson and Martin Luther King, to name just one of several seemingly uncomfortable bedfellows that come to mind. Was the White House devil-less at the time? Probably not. But I believe government is too all-encompassing to ignore. And it will not be disappearing any time soon. We need good people on the streets, certainly. But we also need good people behind the walls where so many things get decided."
Mexico City mayors can only be elected for one six-year term. An often cited problem is that there is no continuity from one administration to the next. As mayors assume office, they tend to fire the ministerial heads and replace them with people they know. Then these new appointees fire their underlings to give jobs to their own acquaintances. After the 2018 mayoral elections, the lab may end up staffed by people who have a completely different agenda. Or it might not survive at all. Gómez-Mont is sanguine about such possibilities, saying that if she cannot make the programme vital in the four remaining years of Mancera's term, then it deserves to, at the very least, be carefully rethought.
Julio Boltvinik, a sociologist at El Colegio de México, is an expert on poverty in Latin America. He believes that technology can reach the poor but only with help from the government. Otherwise, the poor's lack of resources (including the leisure time to engage with technological innovation) will prevent them from benefiting from it. "It won't happen organically," he says, "without institutional support."
"Bad governments can do good things," says urbanist Charles Montgomery, who wrote Happy City and visited Mexico City as a resident of the lab in November 2014. "And good people can make mistakes. Does that mean we shouldn't bother?" Montgomery, a Canadian, says, "I live in a country under two levels of government that I consider dishonest and destructive. If I were given the chance to engage with them, I'd do it, absolutely. We have to stretch our arms as wide as we can and try to improve the things we can touch."
"Inequality in Mexico City and unequal access to the benefits of city life are pronounced here. It should be the responsibility of the lab to hold those concerns close. Maybe Mexico City needs a political change lab more than it needs a city lab."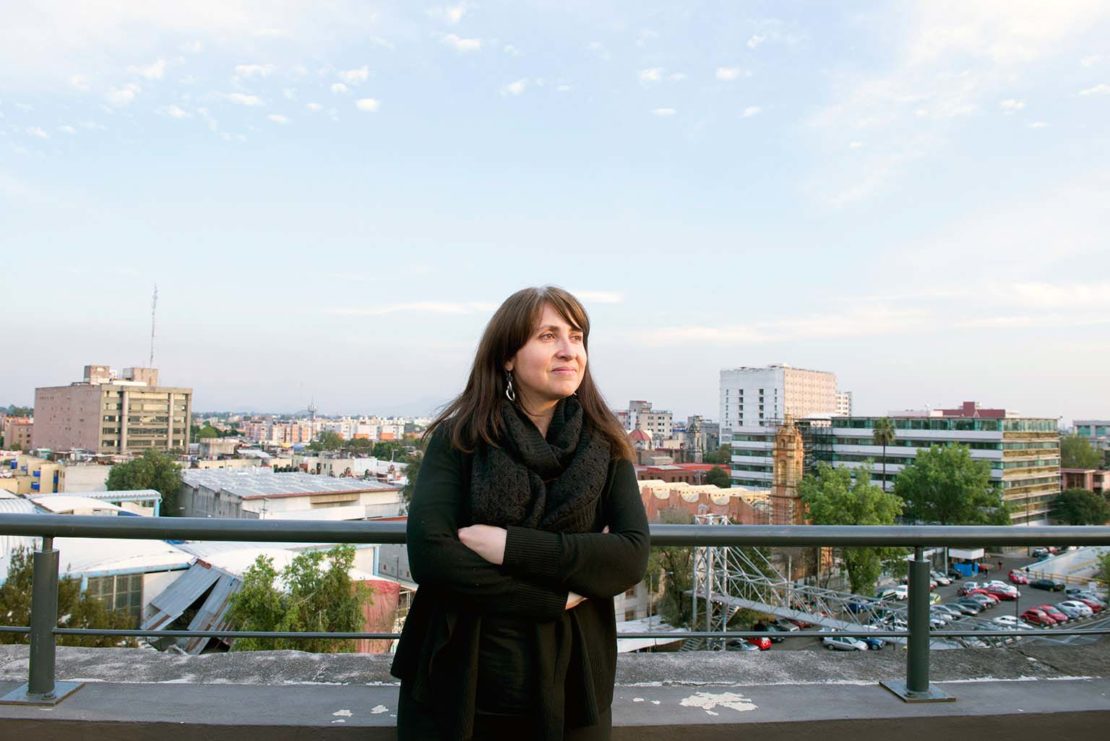 Win-win
On 10 October, the Mexico City team, including Gómez-Mont, won the €100,000 Audi Urban Future Award, beating teams from Berlin, Seoul and Boston. They won it for a proposed operating system for informing drivers about traffic in the city, based on data from city departments, private companies, Twitter and Foursquare. With this system, people with cars – largely the elite – would be able to avoid the routes where traffic was heaviest.
A few days earlier, I had attended a meeting with Gómez-Mont and some of her staff in the lab's roof garden, where two labourers were hauling sacks of sawdust. In all likelihood, these guys lived on the impoverished outskirts of the city and, using a combination of buses and metro, had to travel about two hours to get to work. But if enough drivers use the new, award-winning operating system, traffic congestion may improve, and even these labourers may get to work more quickly.