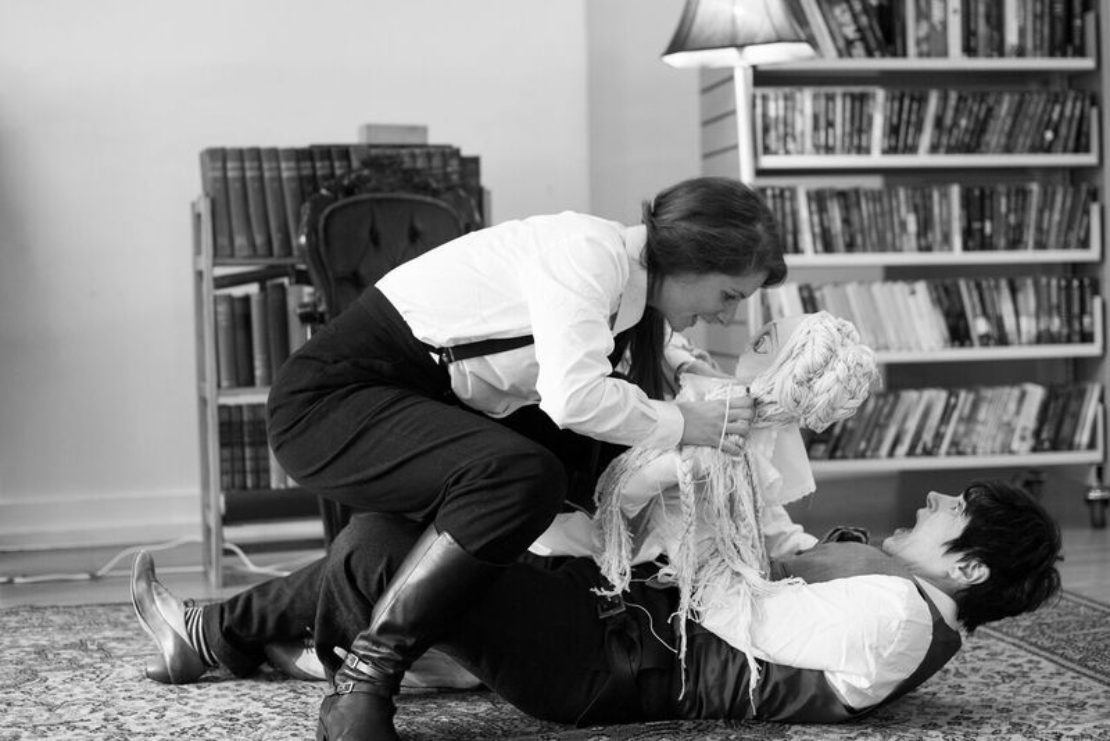 Public libraries across England are throwing off the conventions of silence and inviting actors to perform Shakespeare between the bookshelves. With the annual number of visitors to British libraries dropping by 40 million in just four years (with particularly sharp declines in deprived communities), it seems the repositories of bookish learning have decided to "take up arms against a sea of troubles".
Hawkish librarians are welcoming rather than shushing a new theatre company that is turning book rooms across the south of England into venues for its adaptation of Hamlet. It's called The Book's The Thing and features a female actor in the lead role.
Librarian Theatre – the brainchild of Tom Cuthbertson, the production's director, and Kelly Eva-May, who plays Hamlet – started approaching libraries a year ago. After initially raising £6,000 through Kickstarter, they were awarded nearly £50,000 in funding from Arts Council England to tour 40 libraries across the UK.
With library opening hours decreasing, finding interesting and potentially lucrative reasons to keep them open is encouraging
It might sound like madness, yet there is method in it, Cuthbertson is keen to point out. "When we first talked about it, we wanted to set Hamlet in a library because there are so many references to books in the play," he says. "Then we thought it would be too difficult to tour with a set that looked like a library, which led us to think 'Why not perform in real libraries?'.

"Once we'd hit upon that we did some Googling and couldn't believe nobody had ever brought theatre to libraries before. We'd hit upon a niche."
While it might be nice to imagine yourself perusing the stacks only for someone to start spouting iambic pentameters from a gap between the books, the performances actually take place after hours.
There are now at least 330 fewer libraries open for 10 hours or more a week than there were five years ago, figures show. So finding interesting – and potentially lucrative – reasons to get libraries to open for longer or at different times is an encouraging example of how to reinvigorate interest in them.
The 'rapid retelling' of Hamlet is just 80 minutes long, with no interval. In theatre history there have been many female Hamlets, from Sarah Bernhardt to Maxine Peake. Eva-May says the pair were keen not to "make a big deal" out of the fact that their prince is played by a woman.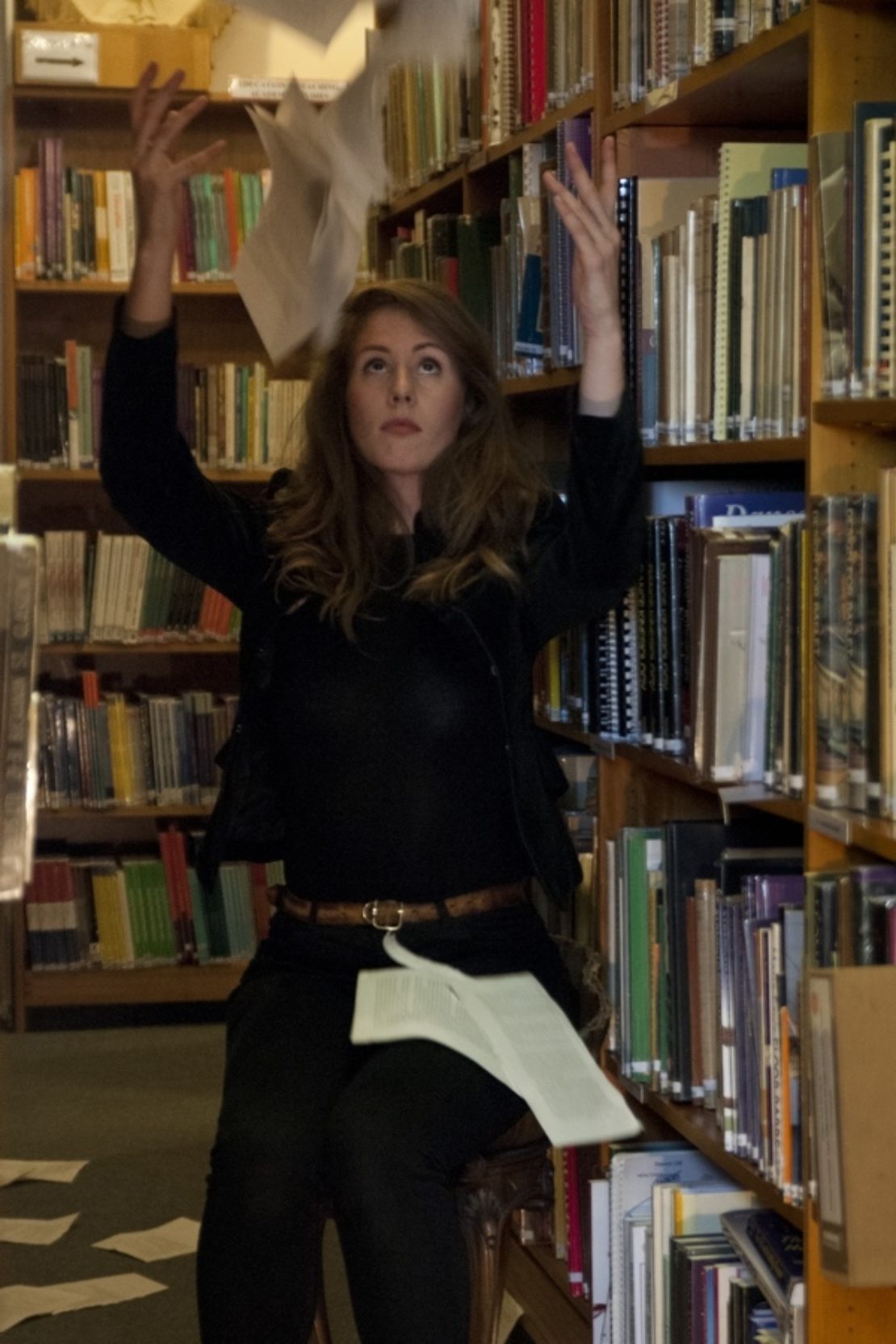 "At first I felt a lot of pressure playing Hamlet. When a male actor tells people they're playing Hamlet the reaction is 'Wow, this will be the biggest part of your career'; but when I told people the response was 'Oh, that's going to be difficult.'"
"But my feeling is anyone can tell a story. Just because I don't have a penis or big muscles, doesn't mean I can't portray emotions," she says.
The entire production is made up of just three actors and the part of Ophelia is played by a puppet. When I query if people can empathise with an inanimate Ophelia, Cuthbertson says: "It works quite naturally, actually, as she's effectively a puppet in the play, controlled by her brother and father. She's very submissive."
The Book's The Thing has been endorsed by big literary names such as Margaret Atwood, Mark Haddon and Joanne Harris, and the theatre troupe hopes to expand the idea by bringing a production of A Christmas Carol to libraries in time for Christmas.
Performances cost £7 full price and £4 for concessions ("most of our audience are concessions"); and Eva-May recently gave comp tickets to a homeless man who was interested but couldn't afford the fee. "He had a nice evening in the warm," she said. "Afterwards he told me how much he'd enjoyed it."
The pair believe that libraries are changing with the times and want to be seen to be relevant places to local people: "The idea of shushing and silence in libraries is a misconception," Cuthbertson says. "More and more they are becoming hubs of activity with noisy events for children. This is just an extension of that."
The Book's The Thing will be performed at local libraries in Hertfordshire, Bristol, Somerset, Devon, Essex, Bedfordshire, Cambridgeshire, Norfolk and London until 5 June. librariantheatre.com