Who is Stan Smith? And why am I wearing his shoes?
Long
To some, Stan Smith is a former tennis world No 1 and two-time grand slam champion. For many others, this information is located halfway down the first page of Google results when you search his name.
What takes up the first half of entries is Smith's legacy, more enduring than any records broken or silverware picked up on court, a metonymy of a man who, like any successful brand, inhabits his name more fully as a concept than ever he did as a person.
His face and signature decorate a model of tennis shoe, the Adidas Stan Smith, to which he gave his name in 1971 at the peak of his career and played in throughout. There are those who look at his face every day – unchanged on the shoe's tongue since it was sketched 42 years ago – as they bend to lace up their sneaks, who have no idea of the body it is attached to or the athletic heights Smith once scaled. Stan Smith is more than a decorated sporting hero; he is part of the canon of popular culture.
The Stan Smith story is a parable of modern marketing, of endorsement and brand muscle that has built a product's reputation and stature into something freestanding and organic, where cult status and near ubiquity work in equal measure as keystones.
It's rare for a fashion item to straddle opposing poles in this way. For the cognoscenti, be they trend-setters or of the breed of trainer obsessives known collectively as 'sneakerheads', popularity can be the kiss of death. Scarcity is a commodity in these circles. But since the shoes were launched, more than 40m pairs have been sold – that's like the entire population of Venezuela, say, or Nepal, all wearing the same style of footwear.
They have undergone design permutations and spawned new generations. John Lennon, David Bowie and Naomi Campbell have worn them. Ridley Scott included them in his Blade Runner dystopia. They have been archived and reissued; they've gone from auction site rarities to being back in shops within the space of two years. And their popularity remains unbounded by time or distance from the man who gave them his name.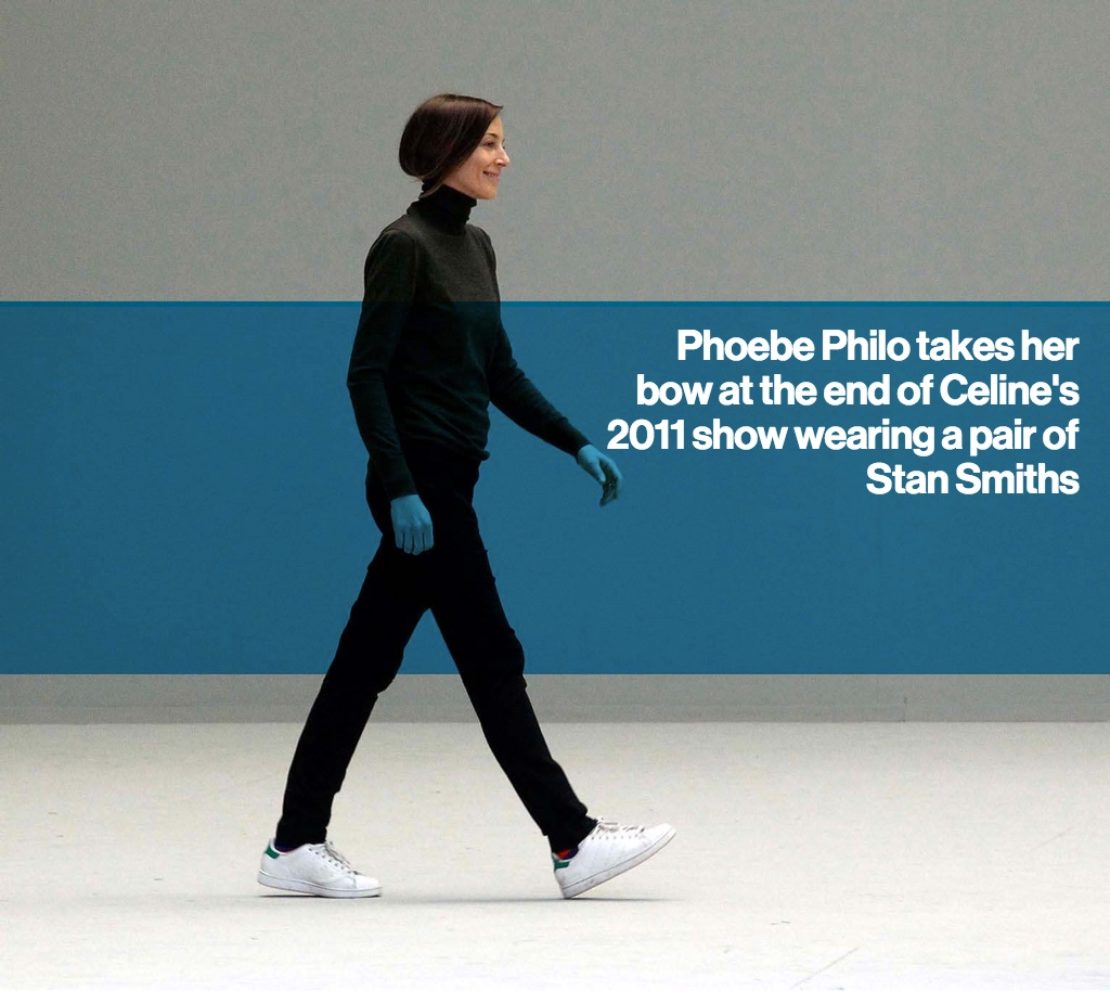 ---
Paris, October 2010. British designer Phoebe Philo, creative director of the French fashion house Céline, takes her bow at the end of the label's spring 2011 show wearing a pair of Stan Smiths with a black polo neck and trousers. Philo has become something of an oracle in women's fashion since she took the job in 2008, her every collection at Céline aimed straight and true at the consumer heart, whether they're buying her £8,000 cashmere pieces or simply the high-street version of them.
She's also the strong, silent type, maintaining a dignified privacy when it comes to press and publicity; needless to say, that approach has only fuelled the obsession further. She has taken her end-of-show bows in various pairs of trainers – New Balance 993s, Nike Air Max – which have then become runaway commercial success stories. "When Phoebe says 'jump'," Evening Standard fashion editor Karen Dacre quips, "the fashion world asks, 'In what shoes?'"
Philo, while hardly the first woman to wear trainers, has expedited a trend for women's trainers within a fashion realm. The 'luxification' of sporty basics into smart daywear took over slowly at first, with a gradual increase in the popularity of certain styles; and has now taken firm grip, with endless new variations of design and colourway.
She is a figurehead for something more seismic, too. From the street up, the trainers women have worn in her image have made their way on to some of the most venerated and exclusive ateliers in the world. In January 2014, Karl Lagerfeld dressed every model in his spring 2014 couture show in a pair of trainers. They were paired with one-off dresses that sell for upwards of £200,000.
There were trainers in the Christian Dior couture show that month too – once, under the direction of flamboyant showman John Galliano, it would have been unthinkable. But the label's creative side is now run by pragmatic Belgian Raf Simons, who's as keen on modernising the institution of couture as he is on preserving its talents and its crafts. The previous season, he had introduced African kangas to the couture catwalk; this time, hypercasual, jewelled, slip-on sports shoes, worn with cocktail gowns that had taken hundreds of hours of work. It was the ultimate fashion statement.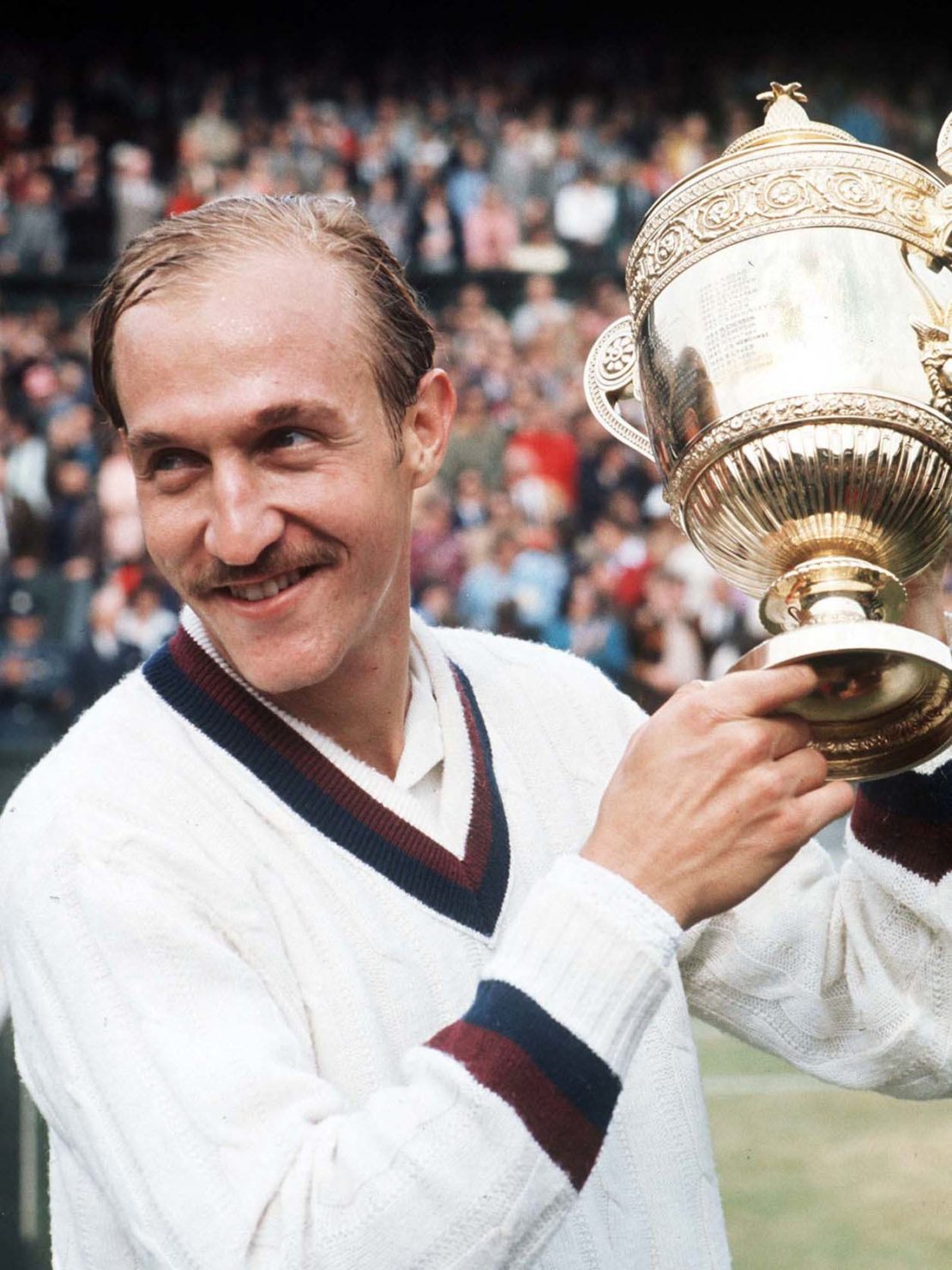 "The most impressive and influential of fashion at the top end has nearly always come from the bottom end," says Josh Sims, author of 100 Ideas that Changed Street Style. "There's a long-held theory that it trickles down but I think the most profound trends have always been – when I say profound, I don't mean seasonal, more cultural – have always been product trickling up."
The influence of street style in the renaissance of the trainer can't be ignored. But it's something different to 'traditional' street style – the sort of 'DIY directional' that featured in the pages of i-D during the 80s. Instead, street style is now a huge industry. Outside the international collections in New York, Milan and Paris, the crowds of photographers and bloggers in head-to-toe designer labels proliferate, much to the annoyance of seasoned journalists.
The fiesta of colour where once there was only black (and grey cashmere) has provided a platform for trainer brands, who are more ready with their gifting strategies than many, and have scored conspicuous credits on the fashionable feet of the front row in recent years. In this arena the brighter and more branded, the better. It has influenced tastes on the high street, too.
Nike has done very well from this. Through a series of clever repositioning moves at the end of the 21st century's first decade, it had secured the attention of the fashionable women the sector now found itself courting. Limited edition Liberty print pairs, concealed wedge heels – after the Bekett style popularised by French designer Isabel Marant – and customisation via the brand's NIKEiD range all helped to bring in fashion customers alongside their loyal core. Sleek and slim-fitting styles such the Flyknit, Free Run and the Roshe, as well as endless colour combinations, have lured in customers who had previously equated boxfresh trainers with Jerry Seinfeld.
Adidas had lagged behind its main rival during this high-end and high-street pitch for business. But January 2014 was also the month that Adidas reissued the Stan Smith.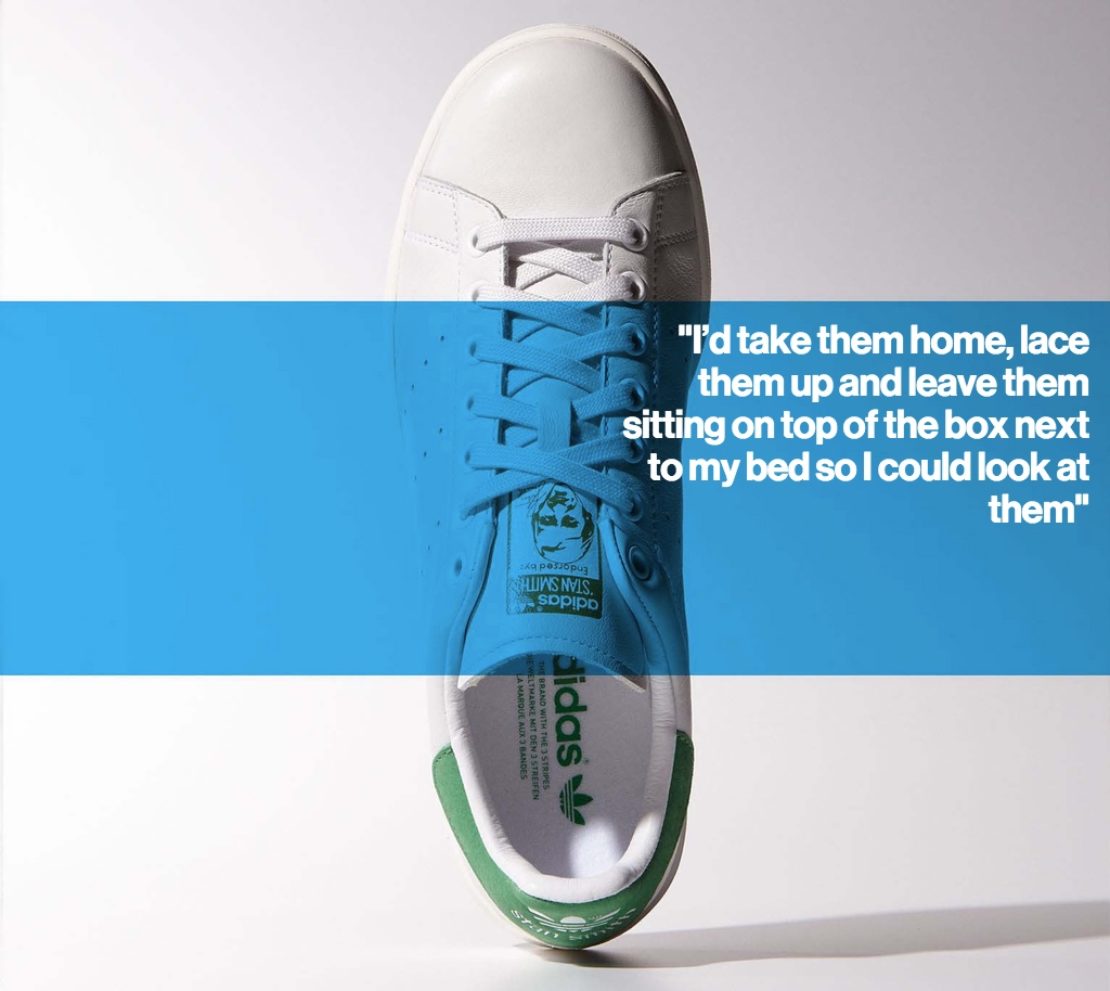 ---
Lindsay Smith works in digital marketing and is a trainer obsessive. He knows the allure that a new style or reissue can hold, even for the newly initiated.
"Just finding a pair that you like brings its own sense of achievement," he explains. "When I was a kid, long before the days of internet window shopping, I can remember whole days spent trailing round the shops just to find a pair that I really liked. I'd take them home, lace them up and leave them sitting on top of the box next to my bed so I could look at them."
Trainers inspire devotion in a way that few mass items do. In fashion, the thrill of the new and the few is an almost tangible thing. Cult labels, such as Japanese T-shirt brand A Bathing Ape, release limited editions of products intended to reduce fans of the brand to ravening consumerist maenads.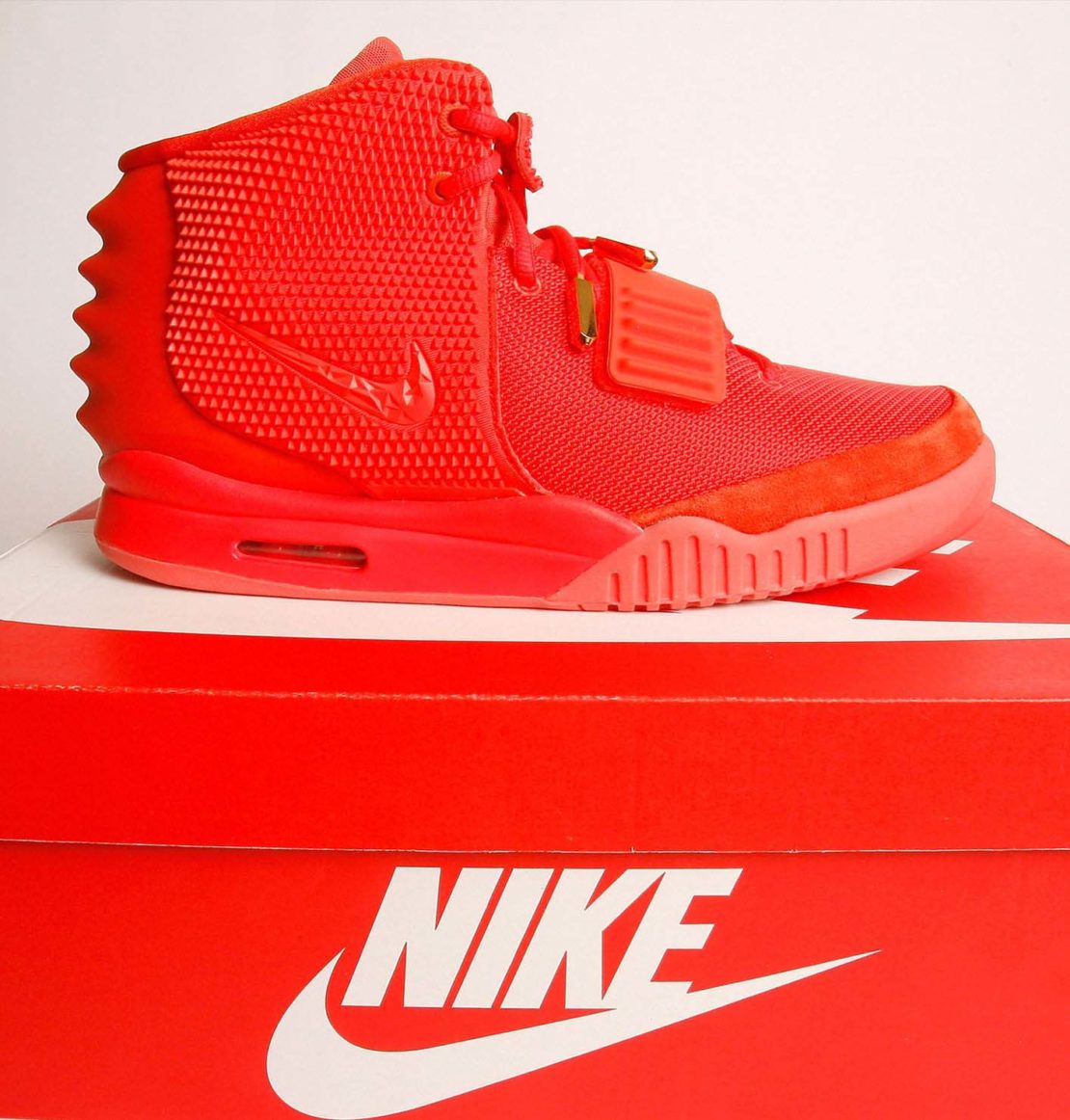 The trainer market is much the same in its most pure form: last year, Nike's Red October style, designed with Kanye West and nicknamed the Yeezy, wound up reselling on eBay for up to £6,000. West has since announced he will be working with Adidas in future.
But with trainers, that thrill comes at the entry point of the market too, in the choosing from the proliferation of styles, in the selecting of one's brand identity. In this way, trainers are one of the most basic examples of commodification through design, appealing even to those who would turn their noses up at the notion of buying into a label or a lifestyle.
"The most serious collector will often shun the 'fashionable' choice once it reaches saturation point," says Lindsay Smith. "Most will agree though that a classic model still has its merits – even if half the world has it on their feet."
"For the collector, there's nothing more exciting than seeing a favourite style have a subtle, classy makeover," agrees fellow sneakerhead Dave Golder. "What usually happens is a style becomes popular, so its manufacturer makes a million different variations, and the style becomes ultimately devalued."
"Then it gets a relaunch, usually called 'classic', which is back to basics but with some smart little alterations."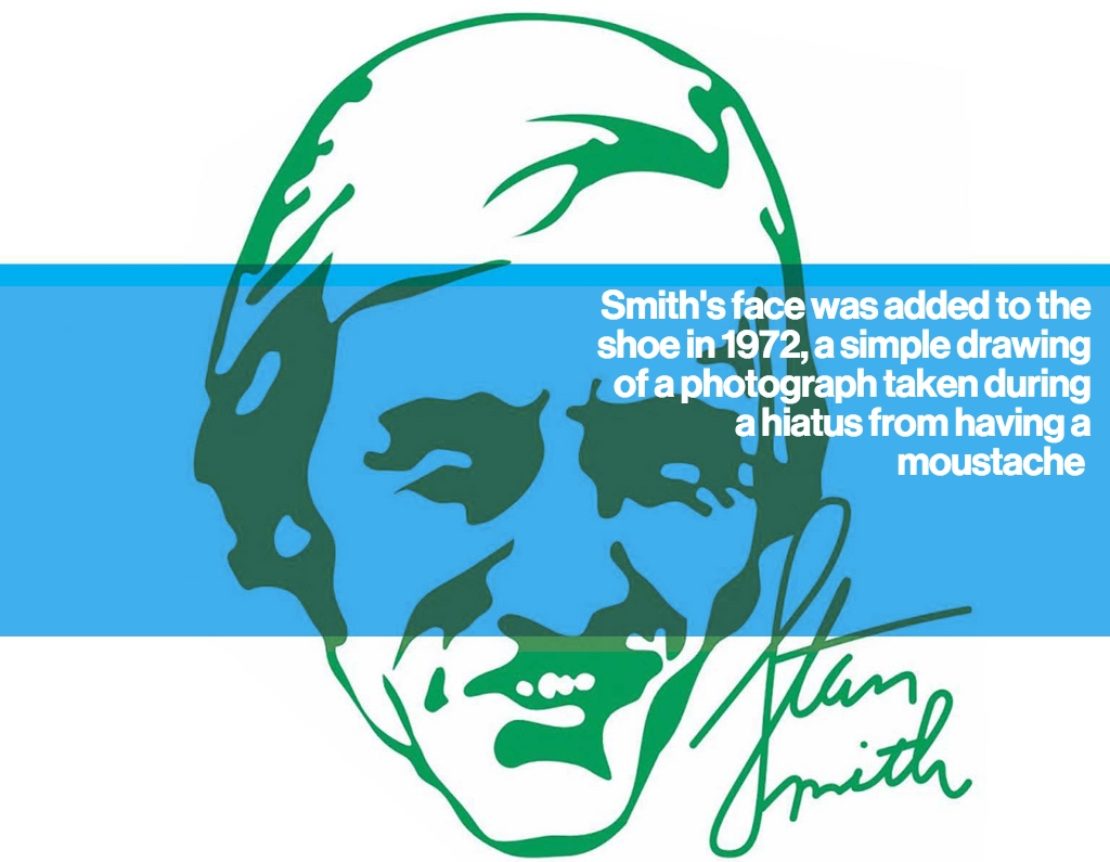 ---
Before Stan Smith, there was Robert Haillet. A French professional tennis player, he was the first to wear Adidas's original tennis shoe, the first leather style created for the sport in 1965 by Horst Dassler (son of the brand's founder, Adolf). Prior to this players had worn canvas shoes with soles of vulcanised rubber, light and fleet. Converse had been popularised by badminton champion Jack Purcell into a wider fashion statement in the 30s.
Haillet worked on developing the style with the Dasslers, and its essential design remains unchanged; from the three stripes of perforations in the leather upper to the veined rubber toecap. When he retired, Adidas approached Smith to take his place as poster boy, something Smith's manager counselled him to take seriously for the considerable royalties that came with it. The deal was done.
At Smith's own insistence, his name was added to the trainer and his image to the tongue, but not immediately. At first, only Haillet's name featured; three years later, they shared top billing – after Smith had won the 1971 US Open and Wimbledon the following year. By 1978, the only name on there was Smith's. During this time, minor alterations were made to the padding in the heel of the shoe; the distinctive contrast lip at the back was added, to support the achilles tendon; and the lace-through tongue was developed to prevent it slipping over the foot during play.
Smith's face was added to the tongue of the shoe in 1972, a simple, shaded line drawing mimeographed from a photograph taken during a hiatus from having a moustache, the only time in his adult life that Smith has been clean-shaven. As a result, he is rarely recognised as the Che Guevara of trainers.
"I've had a moustache from age 22," he told the Guardian this year. "For about six months I shaved it off – that's when they took the picture. The kids have no idea."
But it isn't just the iconography of the Stan Smith that has ensured its place in the Guinness World Records (for the number of units shifted); it's a certain sleekness of design. A blank and unassuming base that carries more than it boasts, it's not necessarily so much a canvas on which to make one's mark, but as a cipher around which one builds a look.
"They can undergo constant reinvention," says Dave Golder, "but basic, classic design will always endure. Like the Adidas Gazelle, the Vans Era and the Converse All Star, they're deceptively simple but totally, elegantly perfect. A pristine blueprint for an entire range, which somehow never improves on that original blueprint."
"The only thing I ever mentioned was introducing blue and white, rather than green," Smith told the sneakerhead blog Crooked Tongues earlier this year, "because blue is a more popular colour than green. It was funny when people said, 'It isn't as good as when it used to be in green!' It has nothing to do with product, it's the colour."
Nevertheless, there have been variations and limited editions of the style, from those (briefly) punched with the Adidas trefoil on one side to the crazy-paved version that came with a set of crayons for the wearer to colour them in. But it is the simplicity of the original design that has earned the Stan Smith fourth place on the '50 Greatest Sneakers of All Time' list compiled by lifestyle magazine Complex.
"It helps that they're predominantly white," continues Golder. "That means they can be worn with anything. In fact, you'd think with Stan Smiths being so simple in design, they be easy to knock-off. But any imitations, no matter how close they get, somehow look infinitely less classy and cool."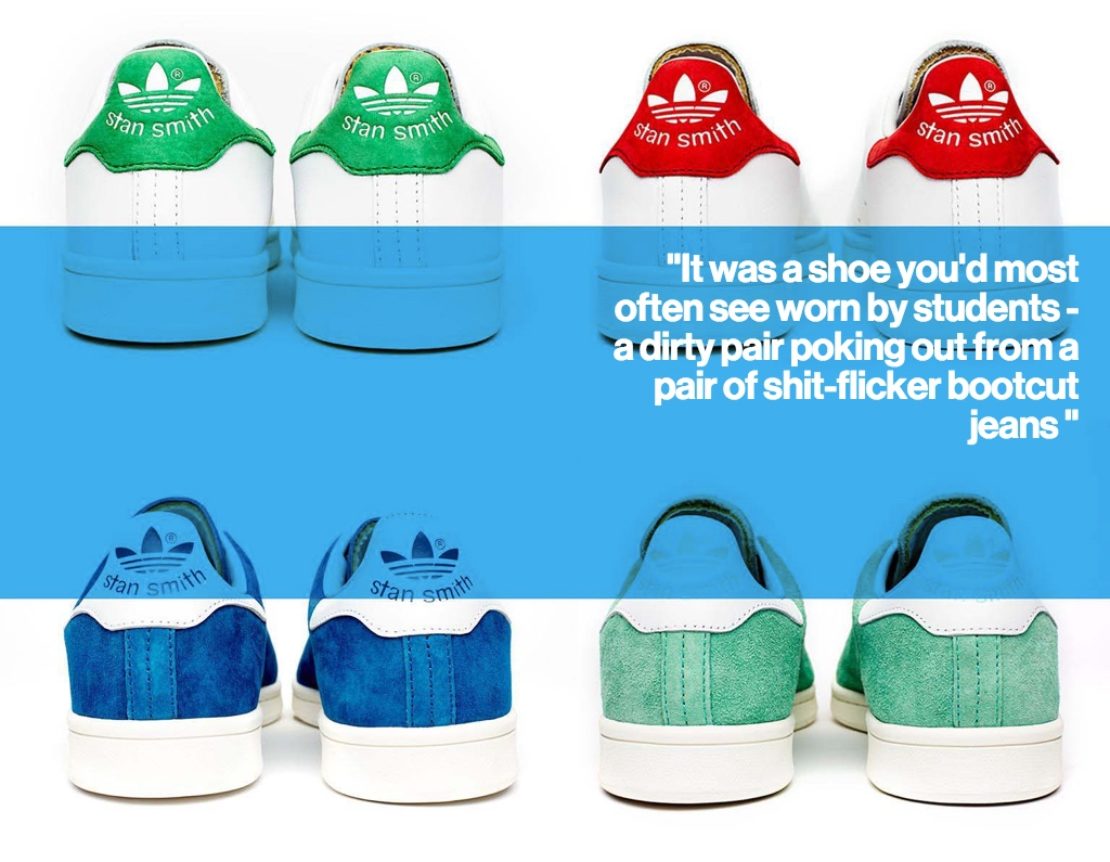 ---
When Adidas announced in 2011 that it was ceasing production of its bestselling tennis shoe after 40 years, the market was shocked. After riding a zeitgeist of street fashion during the 80s and evolving into a Velcro version that took off among the Tokyo tribes during the late 90s, the style had meandered into unremarkable ubiquity. The millennium years were a time for innovation within the trainer world; Stan Smiths were an accessibly priced basic, which an increasingly style-literate public saw as just that: basic.
"It was a shoe you'd most often see worn by students," writes Tom Scott in Breaks Magazine, "a dirty pair poking out from a pair of shit-flicker bootcut jeans with the hems trodden down." What's more, the discontinuation of a style sounds more dramatic than it is: distribution is such that stockists of Stan Smiths wouldn't run out for some time, and there were pairs all over eBay too. "The move primed the market with a bit of scarcity," Kyle Stock wrote in Businessweek this year.
It also made sense to fall back on Smiths ahead of the collaboration's 50th anniversary in 2024, and the inevitable marketing push around that.
So pundits were surprised when the brand announced, only two years later in 2013, that Stan Smiths would be reissued at the beginning of the following year. The classic style would be available in blue, red and black colourways and, for the first time ever, consumers would be offered the chance to Stan Yourself, swapping the namesake's portrait on the tongue for an image of themselves. There was even a wedge-heeled Stan Smith offered in the newly reissued line.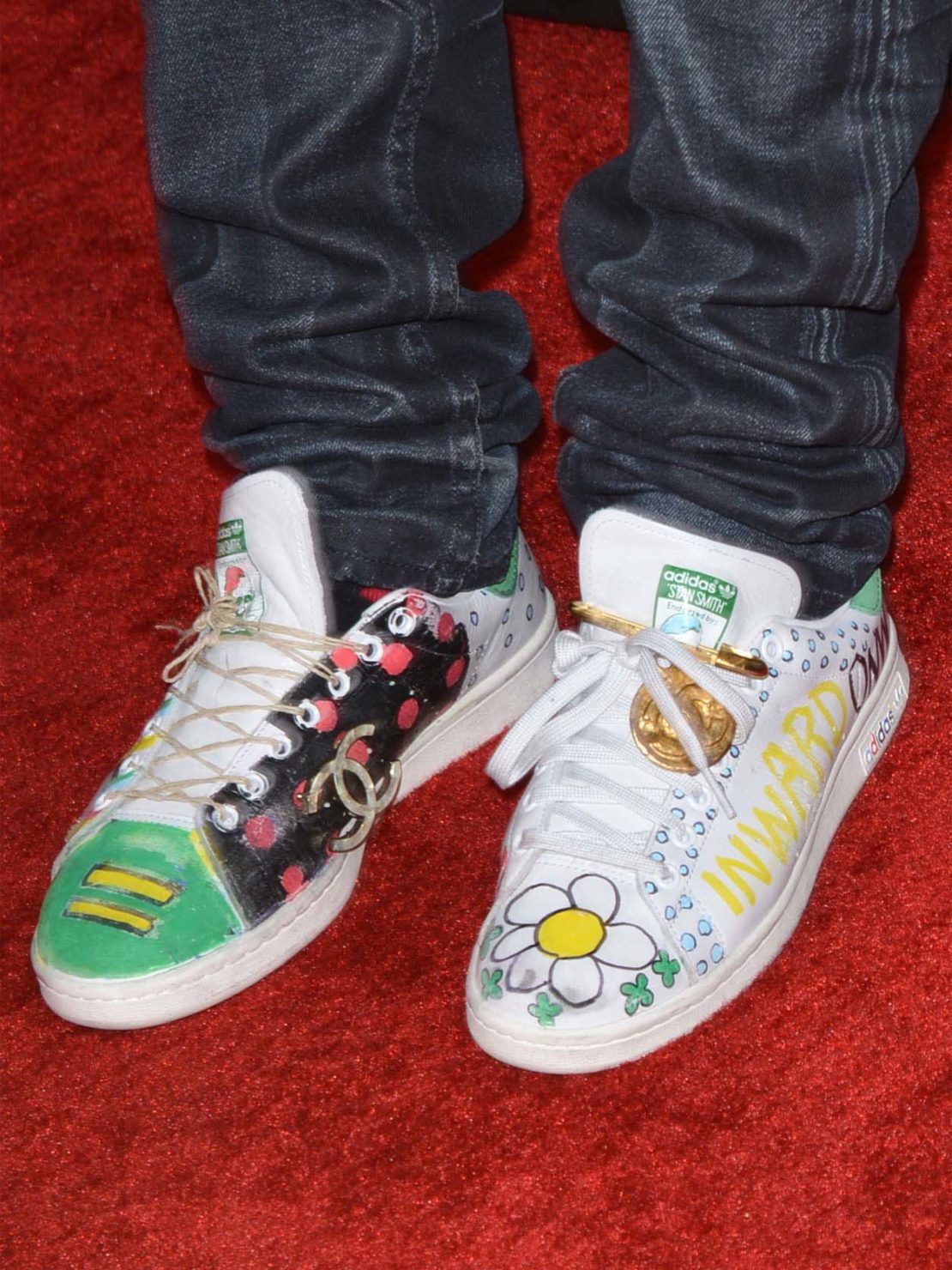 And in May, a range of 10 limited edition Stan Smiths, customised with graffiti by singer Pharrell Williams, went on sale in the Parisian high fashion boutique Colette, selling for €500, with profits going to the singer's From One Hand to Another charity, which funds youth community projects.
"So why not wait for the Big 50 release?" continues Stock. "For one thing, Adidas could use all the traction it can get to keep pace with Nike's blistering sales of late. Classic sneakers from the 60s and 70s are having a moment. Vans… has increased sales by almost 20 per cent, on average, in the past four quarters."
Perhaps it shouldn't come as too much of a surprise that the classic Vans slip-on shape had most recently been refreshed in calf hair and python skin by Phoebe Philo at Céline, and that versions of the shoes were being pumped out by high-street retailers for as little as £20. Vans, in this instance, had come to represent a branded median between knock-off and not affordable.
It is for precisely this market that Adidas rebirth the Smith ahead of its birthday. Notice the similarity in shape, silhouette and overall aesthetic of the Smith to the classic Vans; add in the fact that, at £67, they are well below even the average price of most trainers now. They are a fashion shoe avant la lettre, a signifier of sartorial nonchalance, of opting out, even as the consumer has carefully picked them out for him or herself. This is what commentators earlier this year hesitantly described as 'normcore', a striving for bland homogeneity in a way that precludes the inference of taste or demographic.
Ironically, the more people buy them for these reasons, the cooler they become.
"The triumphant return of the Stan Smith has been carefully marketed," agrees Dave Golder. "When Adidas said they were ceasing production a while back, it was obvious a relaunch was on the cards. What better time to reintroduce them than when optical white Converse All Stars are now so prevalent among the hoi polloi that the trendy feet of Paris are now looking for something else crisp and white that can be worn with anything?"
---
New York, February 2014. Through blizzards and ice and the womenswear autumn 2014 shows, Stan Smiths perch underneath front-row benches; they queue outside venues in the slush; they stalk the Lincoln Center looking for power sockets.
"If you're not wearing Stan Smiths this #nyfw, you're not really living," tweeted fashion journalist Lauren Sherman, editor at large of Fashionista.com.
"The fall shows were the big moment," she says, "I think the narrative is availability – they've gone in and out of production, which creates an urgency and excitement around buying a pair. I doubt most wearers know anything about Stan Smith the person, but they know the last year they were reissued."
It's almost the antithesis of the endorsement method that the Dasslers at first set so much store by, and which first brought this design to prominence. The Stan Smith is now a desirable piece of merchandise simply for the fact it has been desirable before, and will be again. If there is a name attached to the style, it certainly isn't that of a tennis champion.
"Phoebe!" says Sherman. "It's always Phoebe. In New York, it's mostly Philo-obsessed fashion girls wearing them. I think it's hard for anything to be cult now – the moment a couple of cool girls wear anything, the whole internet knows about it."
Author Josh Sims agrees that this has reduced the lifespan of a trend. "The internet spreads the idea that much faster and, once something goes mainstream, invariably people from the initial stages are no longer interested in it. But I think, positively, that encourages people to dress how they want to dress."
"A company like Adidas is very clued in to what's happening on the street," he adds, "and they're flexible enough, despite being a huge company, to react to that. That makes the trend bigger; then the trend is being driven by the brand."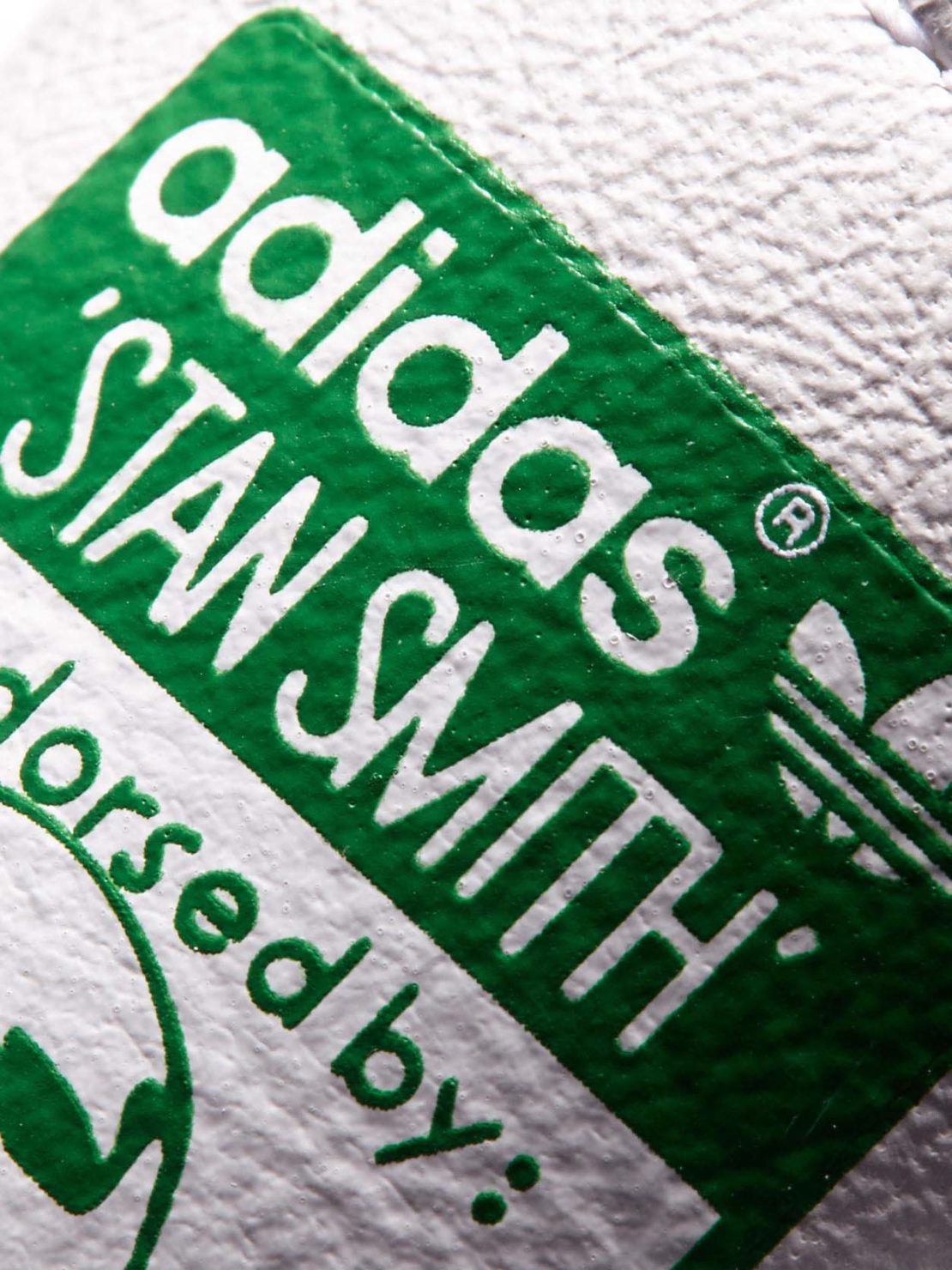 But if the brand is converting subcultural street-style trends into cash, then it is also feeding the cycle at the top end too. Adidas has a roster of catwalk designers on its books who work collaboratively on capsule ranges or styles. Sometimes, Adidas produces footwear for their shows: in Rick Owens' stepdancing spring 2013 presentation, 30 or so grit-faced dancers stamped through a Paris venue wearing the streamlined, island-soled and tonal black or white trainers. Likewise, the brand works with Dior designer Raf Simons – he of the jewelled couture slip-ons – to develop a forward-thinking and limited-edition style every season.
That creative feeling or subcultural mood has been distilled into a tangible form of marketing success: any company with a legacy knows now the potency of a reissue, but Adidas is singular in having been able to realise the complexities of the process in one basic but well-designed model.
The Adidas ethic has shifted, as it has had to in response to competition in the lifestyle sector from Nike and less sportswear-influenced labels, to a focus not on the shoe itself but on the experience of it, the zeitgeist it stamps a print on. Rather than Stan Smith himself fronting the trainer as a practical choice, it's fashion leaders wearing them as an aesthetic one that has become the new version of celebrity endorsement. This in turn has been backed up by a sort of astroturfing among bloggers and street-style icons, who have been gifted the shoes. Then of course there's the traditional push and pull, supply and demand, of the withdrawal and reissue of the model.
Backstage after her autumn show in Paris, Phoebe Philo answered questions from journalists, wearing a grey sweater, cropped trousers and a pair of Stan Smiths. "It was about found, loved and borrowed things," she said of the collection, expressing that confluence of nostalgia, affection and pragmatism that has made her clothes so sought after.
It's a mixture like this that makes up the Stan Smith: part marketing machine, part collective memory, with a dose of newness that nobody born after the 60s could resist. In this trainer Adidas has engineered a certain consumer alchemy. And it isn't going to share the recipe.